Fourth teenager dies after graduation day car crash in Ohio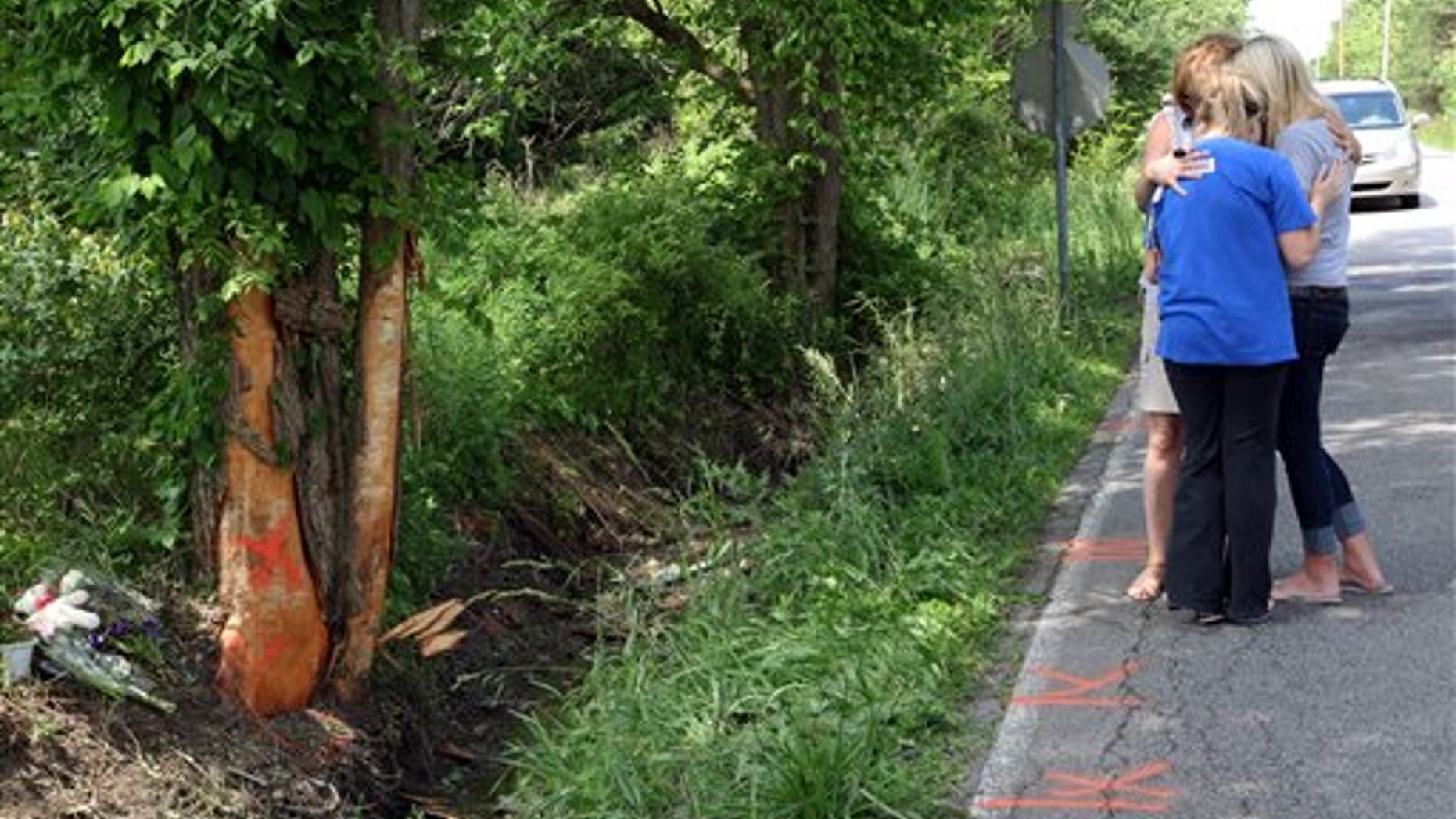 An 18-year-old Ohio boy has died after he was thrown from a car on his graduation day in a crash that killed three other teens, according to a local hospital.
The Metro Health Medical Center in Cleveland released a statement from the family of 18-year-old Kevin Fox on Monday morning saying he had died. No other information was released immediately.
A car carrying Fox and four other teenagers went airborne, crashed and flipped over onto its roof at a railroad crossing early Sunday.
Fox and 18-year-old driver Jeffrey Chaya had been scheduled to graduate from Brunswick High School on Sunday afternoon. Chaya was among those killed, as well as 17-year-old Blake Bartchak and 16-year-old Lexi Poerner.
Less than 13 hours after the crash, Brunswick High School students left empty seats covered with flowers at their graduation ceremony to remember those killed.
"It was very sad," Superintendent Michael Mayell said after the commencement ceremony at the University of Akron. "There were a lot of tears."
The 2001 Chevrolet Cavalier was traveling at a high speed just after midnight when Chaya lost control in Columbia Township, troopers at the Elyria post said. The car went airborne and off the right side of the roadway, then swerved across the left side of the road, hit a ditch and tree, then flipped over, according to the troopers' report.
The Associated Press contributed to this report.