Four arrested after driver in Uber-marked car shot dead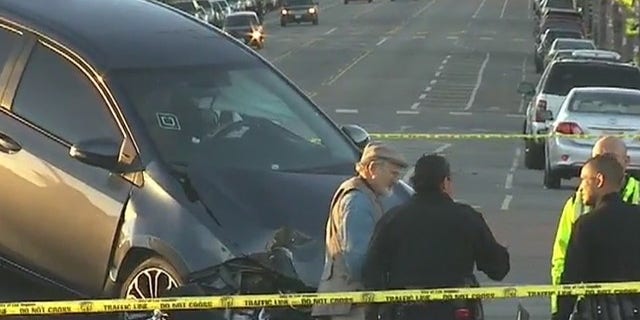 Police say a driver was shot to death in his car on a Los Angeles street and four suspects were later arrested following a vehicle pursuit.
Officer Liliana Preciado says the shooting was reported shortly after 2 a.m. in the Lincoln Heights area. She says the victim was hit several times through the windows of his car.
The suspects sped off in a silver SUV on surface streets and then on Interstate 10, where the California Highway Patrol joined the chase.
The SUV was stopped about 20 miles away in La Puente. Two men and two women were taken into custody. No further information about them was immediately available.
Investigators say the suspect's vehicle had an Uber sticker on it but it wasn't immediately known if the man worked for the ride-sharing company.