Former Maryland resident held at Gitmo alleges more extensive CIA torture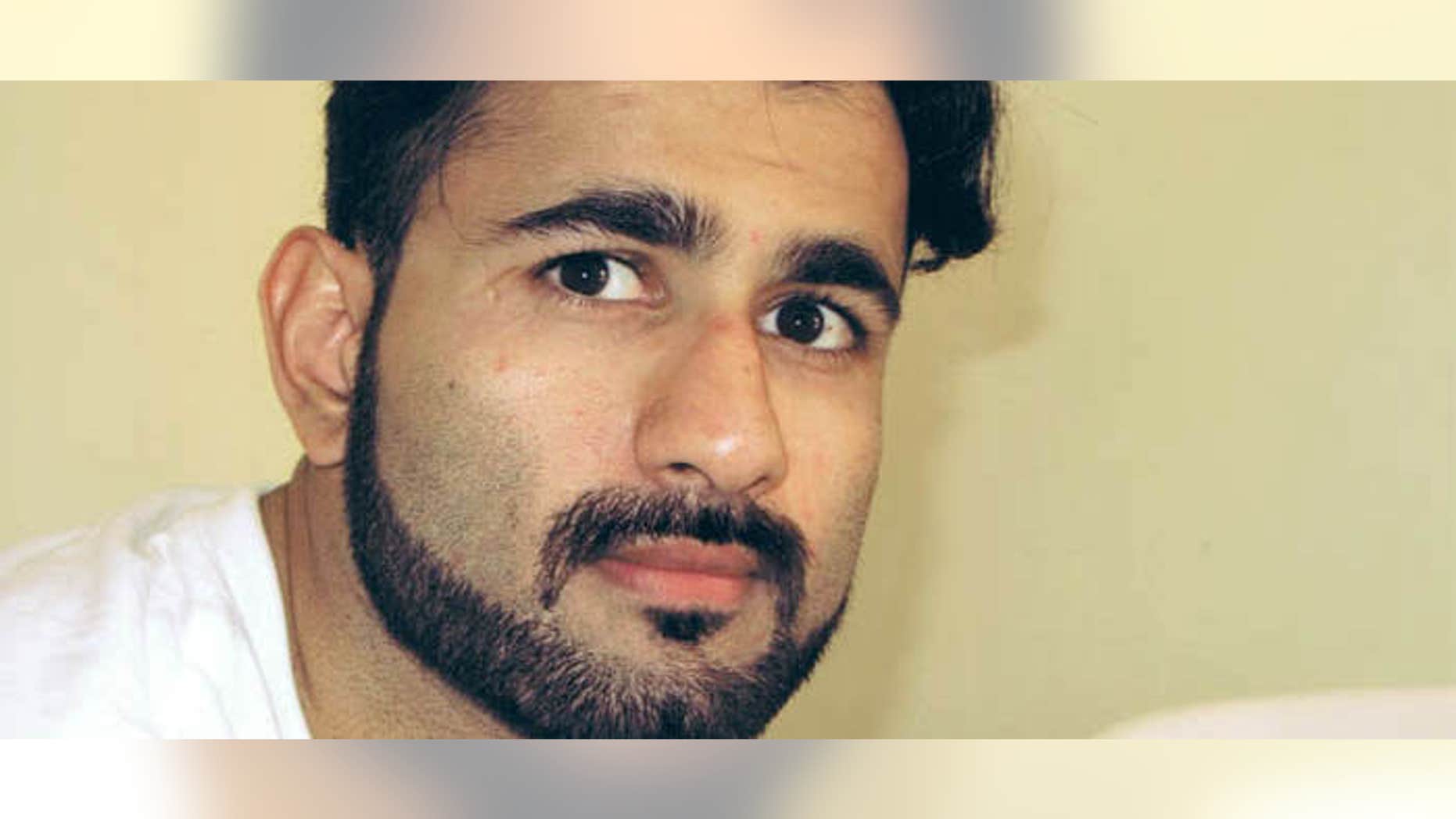 A former Maryland resident imprisoned at Guantanamo Bay was allegedly subject to greater mistreatment while in CIA custody than what has previously been disclosed, a legal organization that represents him said Wednesday.
Majid Khan, 35, claims he was hung from a wooden beam for three days and kept in total darkness for nearly a year.
Some of the details about the treatment of Khan in the clandestine CIA detention center emerged in December when the Senate Intelligence Committee released a summary of a classified report critical of the agency's treatment of prisoners suspected of involvement with Al Qaeda following the Sept. 11 terrorist attack.
The Center for Constitutional Rights, a New York-based organization representing Khan and others held at Gitmo, said the mistreatment was far more extensive and that it can be publicly released for the first time because the government has determined some details are no longer classified.
Khan is currently awaiting sentencing at the U.S. base in Cuba on charges that include conspiracy, murder and attempted murder for aiding Al Qaeda. He pleaded guilty before a military commission in a deal that calls for a prison sentence of between 19 and 25 years, instead of life, in exchange for cooperating in the prosecution of other cases.
Wells Dixon, Khan's attorney, said Pentagon officials should reduce his sentence because of the alleged mistreatment.
"He was tortured in ways that exceed even what was disclosed in the Senate report and that needs to be taken into account when he's sentenced," Dixon said.
The allegations of mistreatment, contained in years of previously classified notes taken by his lawyers, include being submerged in icy water during interrogations twice, in May and July 2003. A CIA spokesman said Tuesday that Khan was not one of the three prisoners subjected to waterboarding.
Khan also claims he was sexually assaulted, including with forced enemas, and hung on a wooden beam for days on end. He said he was also kept in total darkness, with only a bucket for a toilet, for nearly a year in 2003, beaten and held in a cell with bugs that bit him.
Records indicate Khan had already agreed to answer questions before the treatment, Dixon said. "The torture in addition to being inherently unlawful was gratuitous."
The CIA declined to comment in depth on the new allegations, referring to a previous critique of the Senate report in which the agency acknowledged some flaws with its detention and interrogation program but disputed the broader claim that it failed to produce significant intelligence or to disrupt plots.
Khan moved with his family from Pakistan to the U.S. in 1996 and graduated from a high school in suburban Baltimore. He returned to his native country in 2002, and authorities say he began plotting attacks with Khalid Sheikh Mohammed, who has been charged with four other Guantanamo prisoners with developing and providing logistical support to the Sept. 11 attack.
The Pentagon said Khan is due to be sentenced by February 2016 under the terms of his plea deal but a date has not been set.
The Associated Press contributed to this report.