Former college volleyball player's murder likely a botched robbery, police say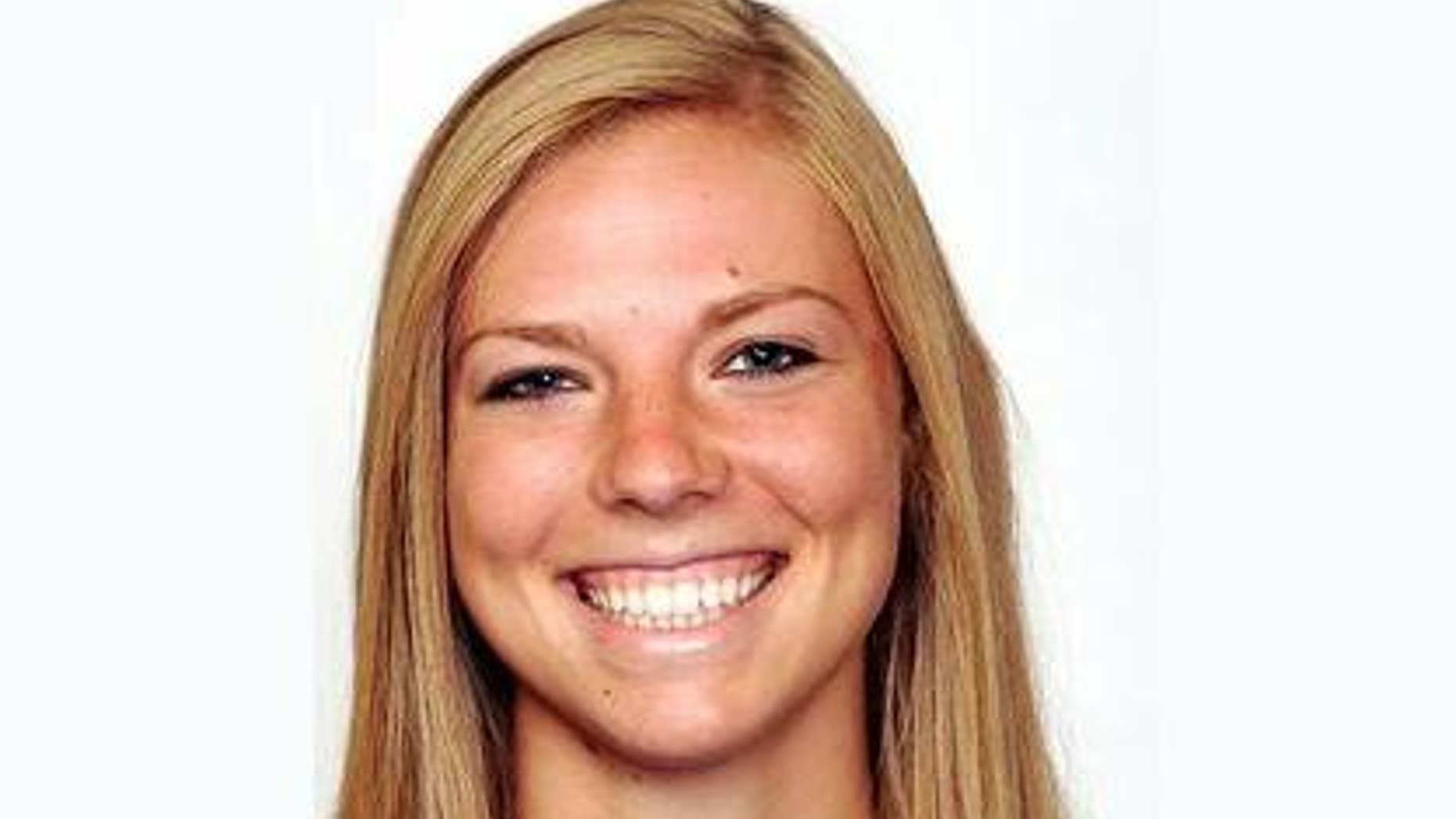 ST. LOUIS – A former Saint Louis University volleyball player gunned down while visiting for an alumni game was likely killed during a robbery gone awry, police said Monday.
Megan Boken, 23, sustained gunshot wounds to the neck and chest Saturday afternoon before she was found in her Volkswagen car in St. Louis' tony Central West End section, police spokesman Dave Marzullo said. Boken, a native of Wheaton, Ill., later was declared dead at a hospital.
No arrests had made been made or charges filed as of Monday afternoon. Investigators still were scrambling to sort out witness accounts of the shooting, with hopes of reviewing surveillance footage from the neighborhood.
Marzullo said there was no evidence Boken knew her assailant.
"We don't know whether the suspect was in the vehicle and got out and shot her or if he opened the door and shot her. There are conflicting statements," Marzullo said. But "we are investigating this as an attempted robbery."
Boken, who graduated from Saint Louis University last year, was shot roughly two miles from where she was to play that afternoon in an alumni game on the university's campus.
Boken was talking to her mother when "the phone went static" about the time of the gunfire, her former coach, Anne Kordes, told the Chicago Tribune. Friends grew nervous after Boken failed to appear for the game and they learned from her mother that "something weird happened" during their phone conversation, Kordes said.
"I think everybody was in a frantic mode wondering where she was. Parents were out combing the neighborhoods," she said.
Boken led Wheaton's St. Francis High School to the 2006 Class AA state title before attending Saint Louis University, where she received a bachelor's degree in business administration with an emphasis on marketing. According to her LinkedIn page, she was a financial adviser for Edward Jones in Wheaton from September 2011 until two months ago.
A friend and former university teammate, Sarah Entzeroth, told the St. Louis Post-Dispatch that Boken also was in St. Louis to interview for jobs and was shot shortly after they returned from walking Entzeroth's dog in sprawling Forest Park.
"It was a random attack by a bad person who didn't know Megan. It's madness," Entzeroth said.
Boken's family described her in a statement as "a wonderful and beautiful human being loved by everyone she met" and said "the family and the community are devastated by this senseless tragedy."
"The family asks that you keep Megan and them in your thoughts and prayers and respect their privacy at this time," the statement added.
Funeral arrangements were not immediately available.