Detainees force-fed after hunger strike in Texas deported by ICE to India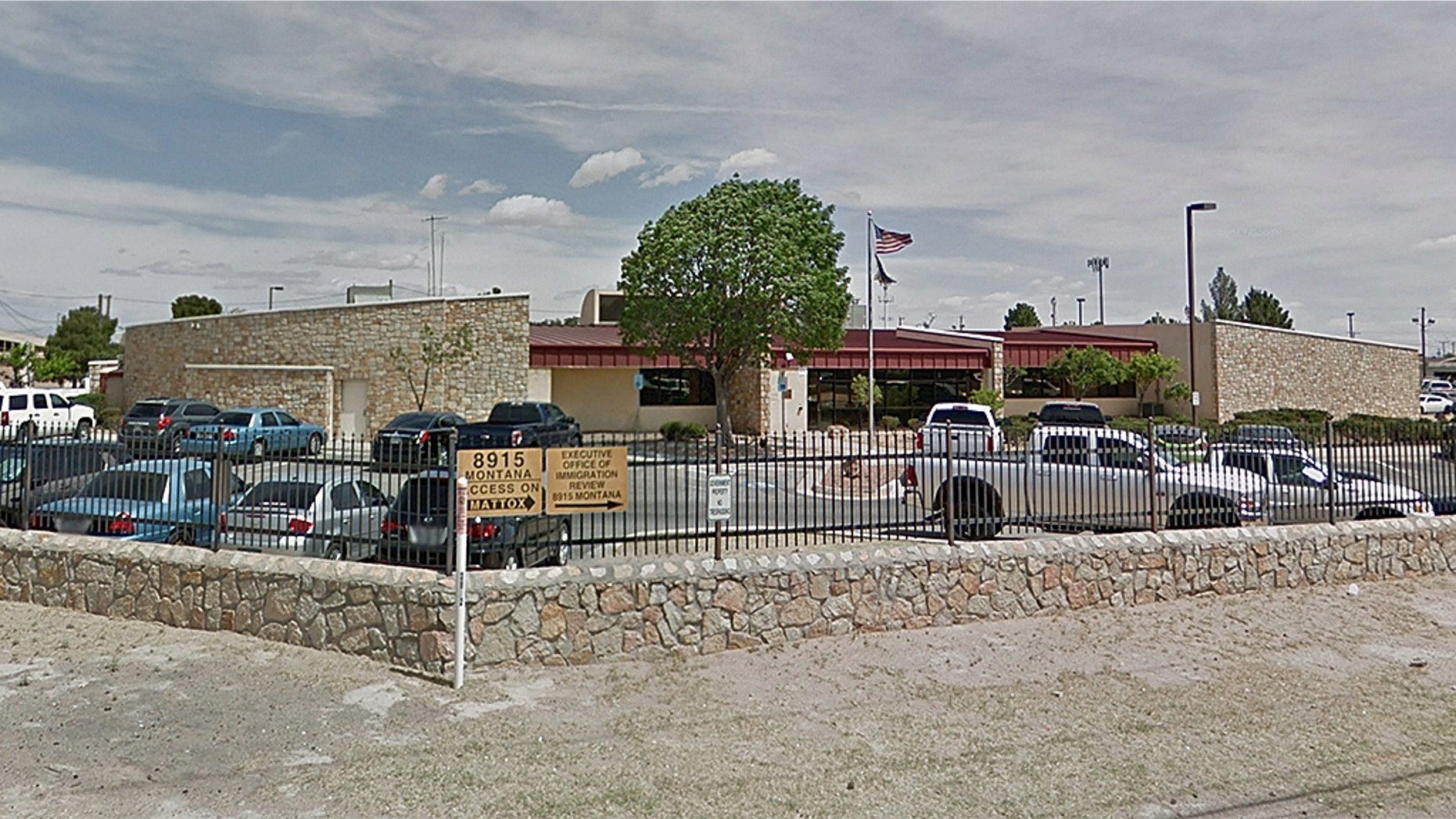 Two Indian men who were force-fed through nasal tubes while on a hunger strike inside a Texas detention facility have been deported, immigration officials said Monday.
The two detainees held at the El Paso Processing Center were deported to India on Friday, according to U.S. Immigration and Customs Enforcement.
Nine detainees -- from India, Nigeria, Turkey, Bissau-Guinea, Pakistan and Croatia -- have been refusing to eat in detention centers in the El Paso, Atlanta, San Diego, Miami and Seattle areas of responsibility, ICE spokeswoman Leticia Zamarripa said
A February report from USA Today, however, said there were 12 total detainees on a hunger strike at the El Paso facility: nine from India and three from Cuba.
67 ILLEGAL IMMIGRANTS FOUND IN DEPLOREABLE CONDITIONS INSIDE TINY NEW MEXICO 'SHED': ICE
Earlier this year, federal judges authorized nose-to-stomach force-feeding of nine detainees in El Paso. In response, the United Nations human rights office said the U.S. could be violating the U.N. Convention Against Torture because it views force-feeding as potential "ill treatment."
On Feb. 15, it was reported that ICE officials had stopped force-feeding the men after growing criticism. The group began their hunger strike at the beginning of the year, protesting unfair treatment at the El Paso facility, which they described as constant verbal abuse and threat of deportation by officials. They also protested the lack of information they were being provided about their asylum cases.
Ruby Kaur, a lawyer representing two of the detainees in El Paso, said the force-feeding was "extremely painful" and "against their will," adding that her clients told her they experienced vomiting and nasal and rectal bleeding because of the treatment. She claimed that her clients, among others on hunger strikes, were held in solitary confinement to "intimidate them" into ending the strike.
RAND PAUL TO REPORTEDLY VOTE AGAINST TRUMP'S DECLARATION OF NATIONAL EMERGENCY AT BORDER
She also added that some of the Indian men started the protest because they do not speak English and ICE had not provided them with a translator who could speak Punjabi, according to NPR.
CLICK HERE TO GET THE FOX NEWS APP
ICE said at the time that the department "fully respects the rights of all people to voice their opinion without interference," and "does not retaliate in any way against hunger strikers."