Florida woman realizes she left child in hot car in dramatic police video
An alert passerby is being credited with helping to avert a tragedy after spotting a baby left in the backseat of a car in Florida on Tuesday, according to police.
The Volusia County Sheriff's Office said in a news release the 8-month old boy was found around 3:15 p.m. in Orange City, located about 30 miles north of Orlando.
"We avoided a disaster. Thank the Lord for a good Samaritan named Jessica Kaiser," Volusia County Sheriff Mike Chitwood said in a video posted to Twitter.
The sheriff's office said that deputies found the boy was in in "good health and good spirits," and then spent several minutes looking for the adult responsible for the baby. Officials said the child's mother, 33-year-old Meagan Burgess, came back to the vehicle 24 minutes after the 911 call was made.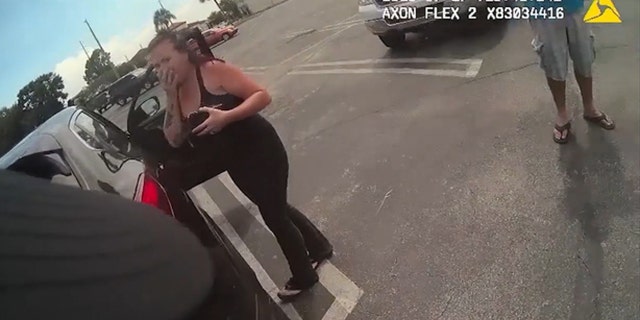 In body camera video released from a Volusia County sheriff's deputy, Burgess can be seen reacting as she learns that she left her baby inside the car.
Burgess told deputies she had forgotten the baby was in the car, as she had just dropped off several other children with a family member, and that leaving the baby in the vehicle was her "worst fear."
ALABAMA MOTHER ARRESTED AFTER WALMART EMPLOYEE RESCUES BABY FROM HOT CAR: POLICE
In a record of a 911 call obtained by FOX35, Kaiser's husband can be heard telling a dispatcher about the baby in the vehicle.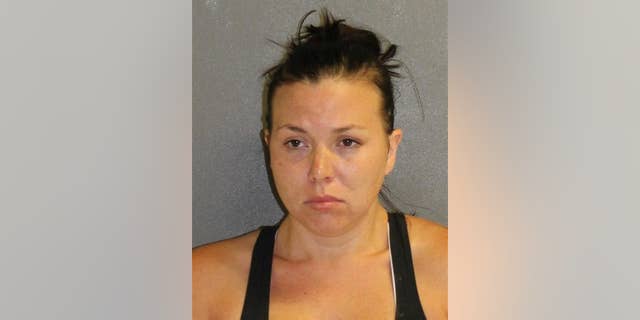 "There is a baby in a car. We just opened the door, but we don't know where the people are," he told the 911 operator. "The baby is in the car in its car seat. We opened the door to at least get air into the car!"
Burgess was charged with child neglect and appeared in court on Wednesday. A judge said that Burgess could be released from jail without bond, but she cannot have any contact with her 8-month-old boy while the incident remains under investigation.