Florida woman, 90, knits small blankets for cats at animal shelters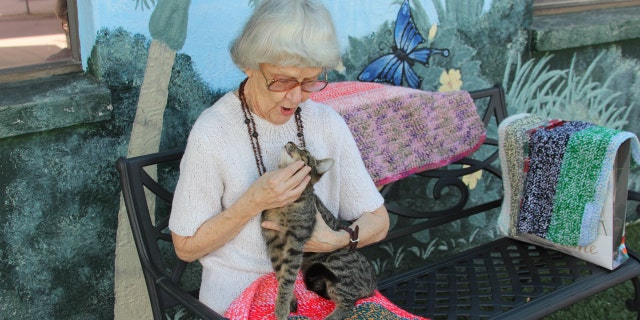 Officials in the Sunshine State are putting out a request for a simple donation item to help a 90-year-old woman continue a special project for animals waiting for find a home.
Polk County Animal Control said in a Facebook post a woman identified as Marilyn has continued on a project her mother started years ago -- knitting small blankets and donating them to animal shelters to make cat cages comfy.
"Marilyn says as long as her hands still work & she has her health, she will continue knitting and donating these tiny afghans to our Animal Control kitties -- her only limitation is yarn," the animal control agency said. "Marilyn is on a fixed Social Security income, so she and her son Steve frequent yard sales & thrift stores to find discounted yarn."
The 90-year-old has two goals when crafting her comfortable creations: to make the metal cages softer for animals and "provide a blanket that can accompany the pet home so the kitty can have some sort of comfort while learning to adjust to new surroundings."
MARYLAND WOMAN GIVES SHELTERED 26-YEAR-OLD CAT A NEW HOME
"Marilyn uses a size J hook and crochets them double (2 hanks at a time), so they are thicker & softer, and last longer," the Polk Animal Control said . "As you can see, the results are soft, colorful, and beautiful."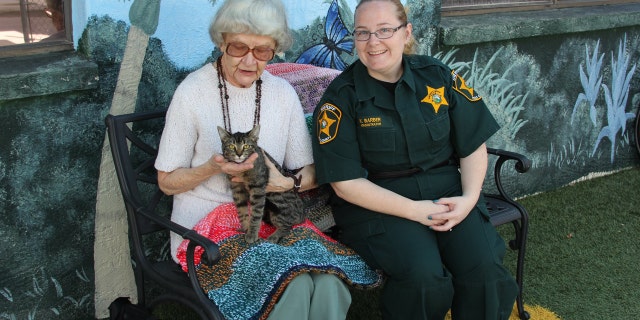 Anyone in Central Florida who is able to donate yarn is ask to drop it off at the Polk County Animal Control, located at 7115 de Castro Road in Winter Haven, just off the Polk Parkway.