Florida teen kills mom after argument over bad grade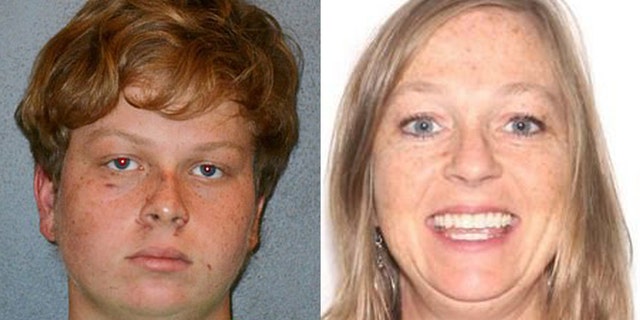 A 15-year-old Florida boy has been charged with killing his mom after an argument over a near-failing grade.
"There was a D in one of the subjects is what the story is, and mom was furious at him," said Volusia County Sheriff Michael Chitwood.
The sheriff said the boy, Gregory Ramos, confessed to strangling his mother, Gail Cleavenger, 46, following the argument late Thursday, according to Fox 35 Orlando.
He used a wheelbarrow to load her body into her van and then drove it to a church, according to the station. There, he buried the body beneath a fire pit.
Chitwood said the boy admitted killing his mother as she was sleeping. No one else was home. The father was in Seattle on business.
The sheriff said authorities began investigating Friday afternoon, after Ramos reported that his house had been burglarized by intruders who stole computers, a Playstation 4, a rifle and other items. He also reportedly said that his mom was missing.
"He went to school, left school early, which is where his story began to fall apart," Chitwood said.
Chitwood said Ramos told detectives he staged the burglary with the help of two 17-year-old classmates, Dylan Ceglark and Brian Porras. They have also been arrested.
The sheriff said the case has been one of the most disturbing and saddest he has encountered.
"I have a feeling this is a case we'll be hearing about for years to come," he said. "All our hearts break for this family."