Police in Florida released a video showing the tactics officers had to use to stop two juveniles they say stole an SUV in the Tampa area.
The Hillsborough County Sheriff's Office says the high-speed chase unfolded on Sunday after deputies responded to "reports of a stolen vehicle out of Riverview spotted driving on I-75."
Aerial footage released by authorities begins with police trailing a red Toyota RAV4 SUV that officials say was occupied by a 15-year-old and a 14-year-old.
When two police vehicles attempted to box the vehicle in along an overpass, it refused to stop and instead cut right and eventually went down a grassy embankment.
FLORIDA DEPUTIES FATALLY SHOOT ARMED INDIVIDUAL AFTER THREATS AND GUNFIRE INCIDENT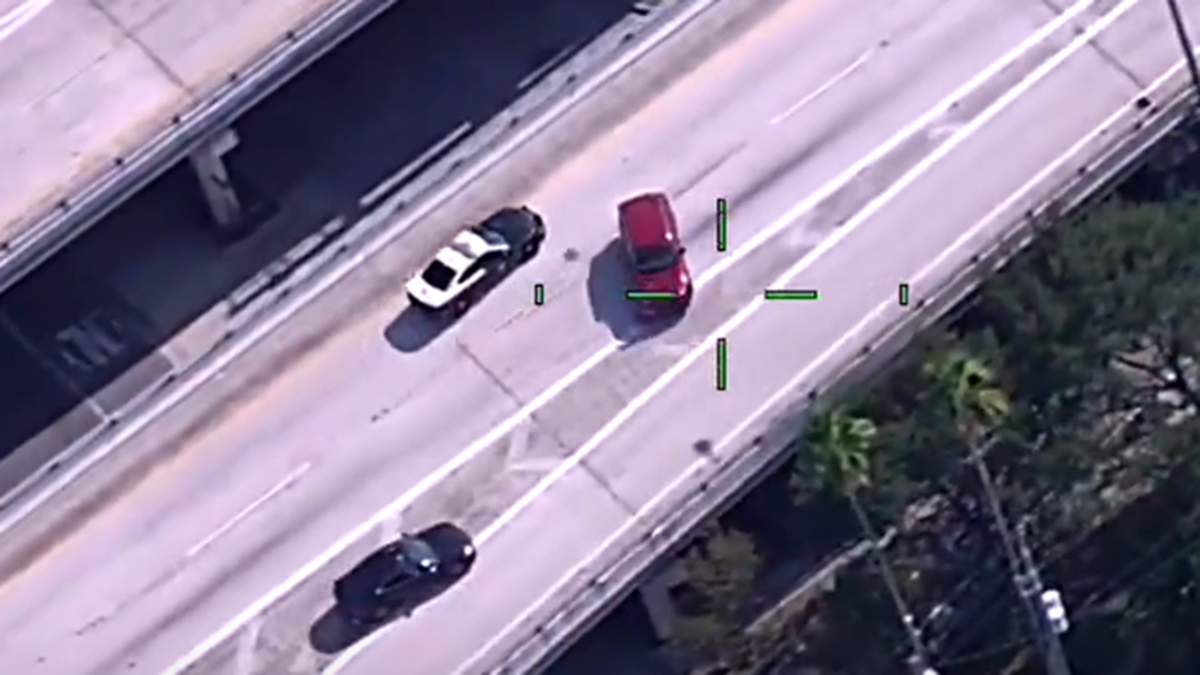 "Alright, he's driving over the grass," a police helicopter pilot is heard telling his colleagues.
The footage then cuts to a police cruiser trailing the SUV at a high rate of speed over another overpass before using a precision immobilization technique (PIT) to wipe out the vehicle.
"He PIT him. He PIT him. If we can help him, he just PIT him," the pilot says.
The video ends with the SUV hitting the front bumper of another police vehicle that arrived on-scene and an officer drawing his gun to make the arrest.
DEATH TOLL RISES IN FLORIDA TRAIN VERSUS SUV CRASH, VICTIMS IDENTIFIED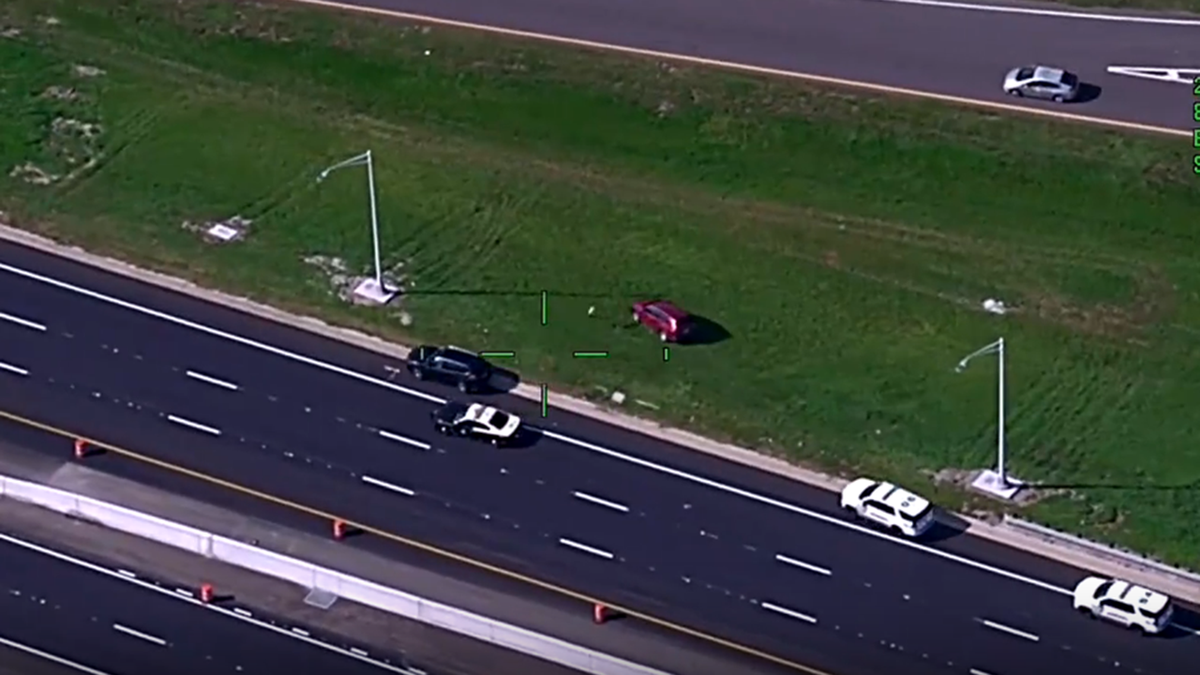 "They were ultimately stopped on the Selmon Expressway with help from our partners at Florida Highway Patrol," the Hillsborough County Sheriff's Office said.
Police charged the 15-year-old with aggravated battery on law enforcement deadly weapon, grand theft motor vehicle and fleeing to elude high speed.
The 14-year-old, meanwhile, was charged with grand theft motor vehicle.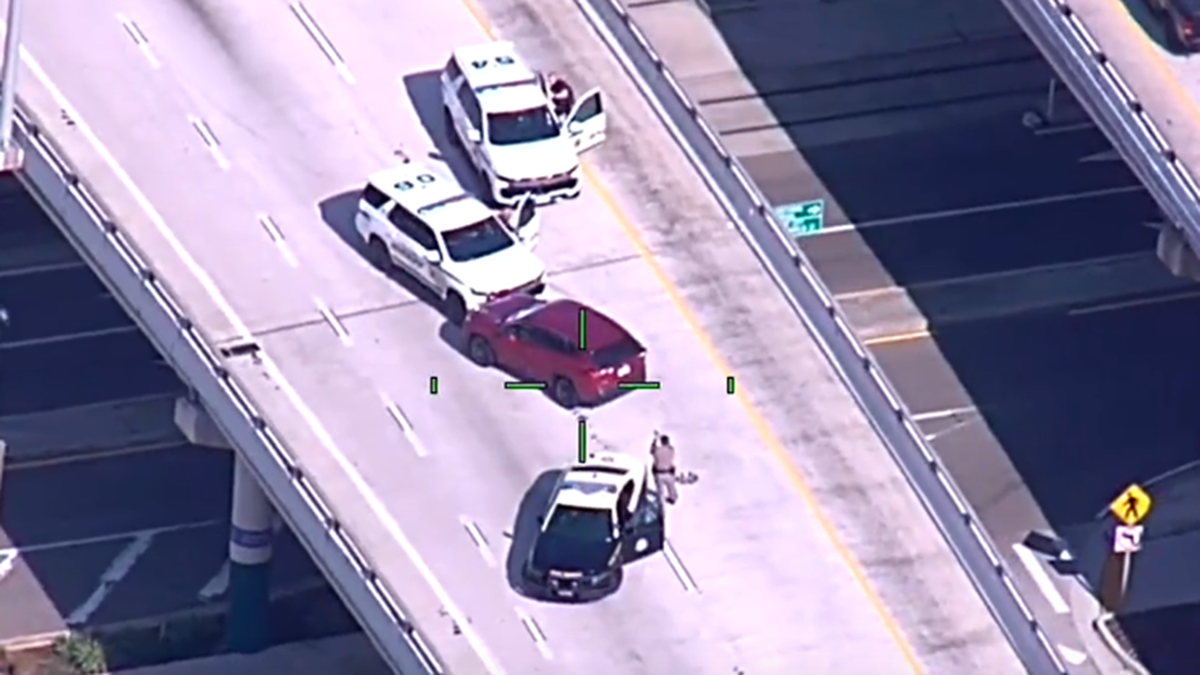 CLICK HERE TO GET THE FOX NEWS APP
"Unfortunately, there are people in our community who never learned, that if something is not theirs, don't touch it," Hillsborough County Sheriff Chad Chronister said in a statement. "Lock your car, no matter how quickly you're going to be inside your home. This car was left unlocked and running in a driveway, making it easy for these teens to steal."