Florida man who survived lightning strike now recovering from shark bite in Bahamas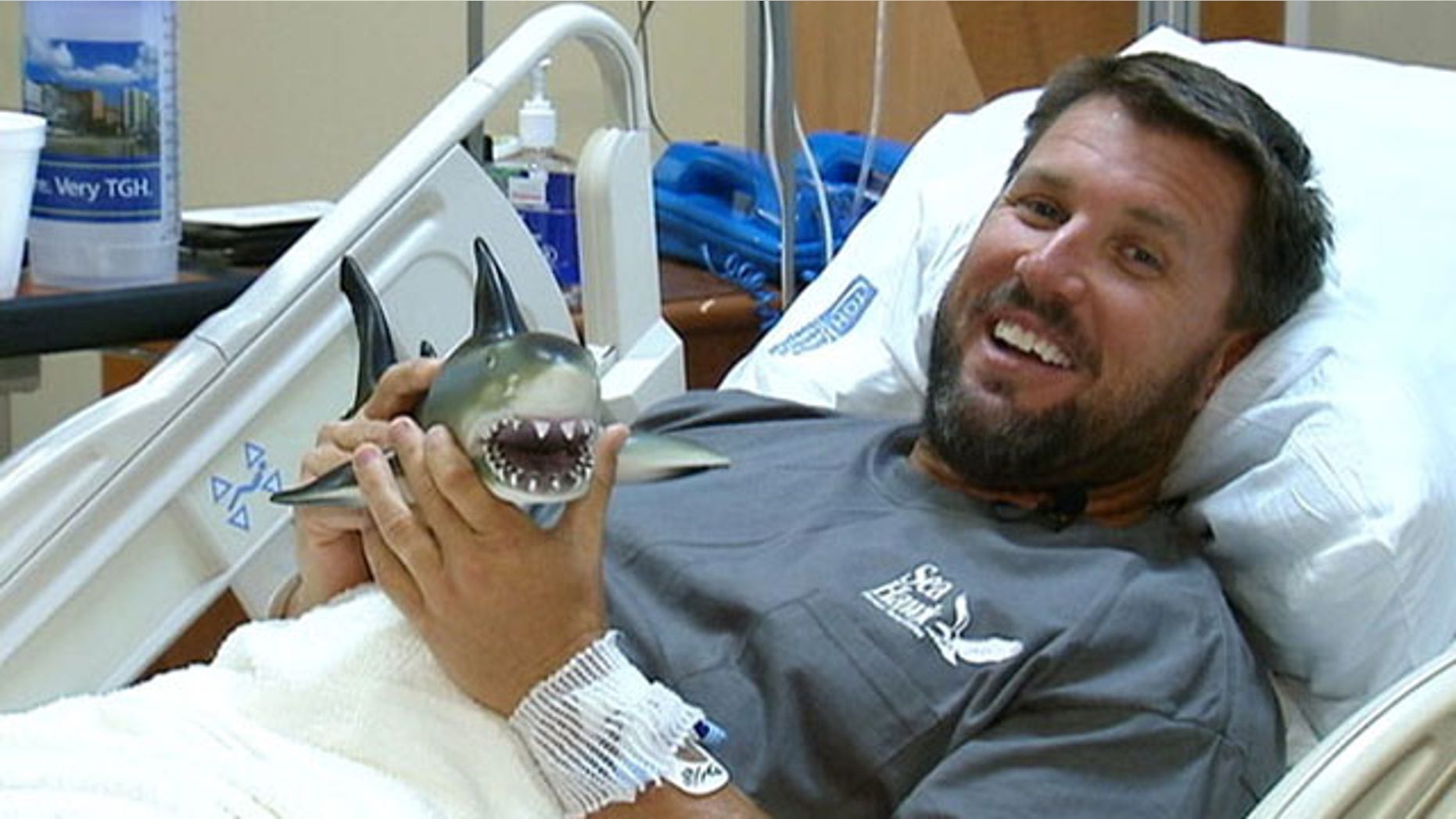 A Florida man who once survived a lighting strike is recovering after being bitten by a shark while vacationing in the Bahamas.
Erik Norrie tells MyFoxTampaBay.com from the hospital where he is awaiting skin graft surgery that he owes his survival to his strong faith in God.
Norrie was bitten July 29 while on vacation with his family on the Abaco Islands in the Bahamas. He went spearfishing to catch some dinner, and was standing in about five feet of water when the shark struck.
"And all of the sudden I felt this [crunch] on the back of my leg," he tells MyFoxTampaBay.com. "And just as I looked back, he was just finishing his bite and ripping and swimming off, and you could see a piece of my leg in his mouth. .."
Norrie's wife and four daughters witnessed the whole thing and rushed to his aid.
"It was a reality as soon as I saw red covering the water," his wife Spryng Norrie tells the station.
A doctor vacationing from San Diego was able to help Norrie to shore and he was flown to a Miami-area hospital.
Norrie will need multiple skin grafts, but is expected to recover.
He says this is not his first brush with death. He has also been struck by lightning and bitten by a rattlesnake.
Norrie says he actually thanked God during the ordeal, saying he knew "something great would come from it."
"I gotta believe this is part of my journey," Norrie said.