Florida man kills woman, invites neighbors to his home to show off dead body, police say
A Florida man who was released from prison a month ago was arrested after he killed a woman, then showed off her dead body stuffed in a storage bin to residents in the neighborhood, police said.
Angelo Beckford, 40, was charged with second-degree murder Monday after several people called police saying they were invited to a home to look at a dead woman, who was identified Tuesday as 29-year-old Cheyenne Snyder.
"We had people who actually come to the police department to report that this man had invited them in, shown them what looked like a woman who could be dead or unconscious in his home," Yolanda Fernandez, St. Petersburg police spokesperson, told FOX13 Tampa.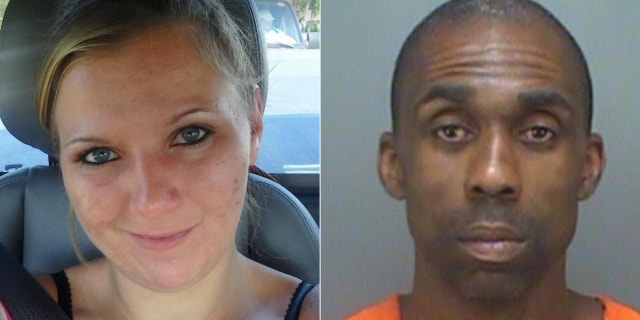 Authorities initially thought a woman was being kidnapped in the St. Petersburg home. Beckford attempted to run from cops when they entered the residence and was taken into custody, police said.
"Then, we had rescue standing by, but, when SWAT finally was able to force their way inside, what they confirmed was, there was a body of a dead woman in the shed behind the home," Fernandez said.
An arrest report obtained by the Tampa Bay Times said Beckford admitted getting into a fight with Snyder because she caused a mess in the house. He then allegedly shot her.
"It's crazy," Jamarius Hubbard, who lives near Beckford, told FOX13. "I don't know. But, the thing about it, when he's out here, mingling with everybody, he has sense. Plenty of it."
Beckford was released from prison on April 1 after serving 10 years for attempted robbery with a firearm or deadly weapon. He also reportedly served a prison sentence for aggravated assault and felony battery charges.
The 40-year-old was also charged Tuesday with violation of parole, possession of drug paraphernalia, possession of crack cocaine and aggravated assault.