Florida kitten finds new home with police officer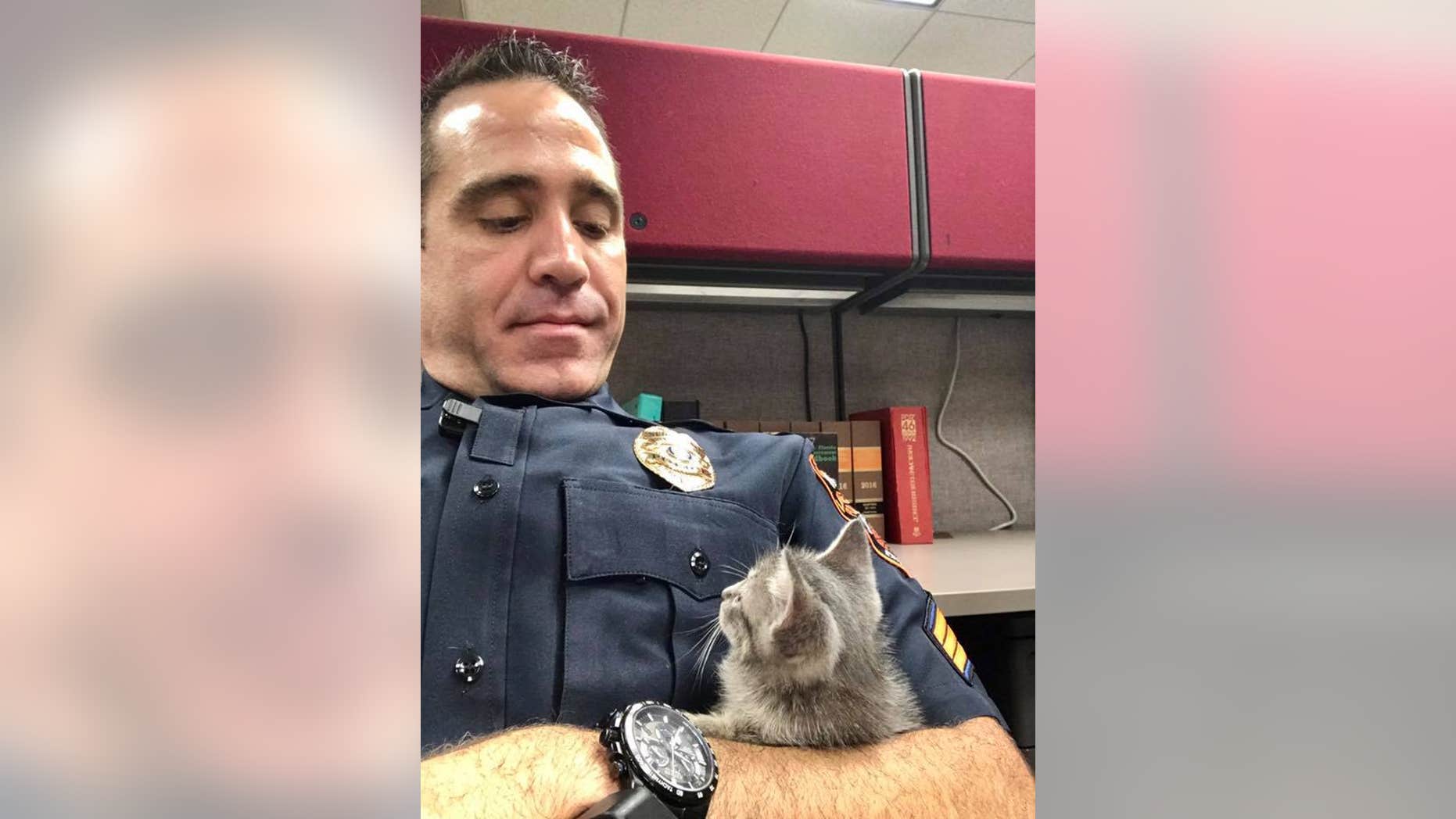 A lost kitten spotted on a street corner in Lakeland, Fla., over the weekend now has a new home with a police officer.
The kitten was found by Lakeland Police Officer Cardin early during his shift, so he grabbed a box and put her safely in the kennel at the station.
Sgt. Wallace had noticed the kitten and decided to keep her with him throughout his shift because he didn't want her to be alone all night.
ILLINOIS MAN ACCUSED OF STOMPING KITTEN TO DEATH
"She seemed to take her new role as partner to Sgt. Wallace, however, she did fall asleep her first night on the job," the Lakeland Police Department said in the Facebook post.
The kitten made a new home with Sgt. Wallace, who named her Kelsey, WFLA reported.
Lakeland is about 40 minutes northeast of Tampa.