Florida deputy shot in head while responding to dispute involving cat has died
A Florida sheriff's deputy who was shot in the head Sunday while responding to a dispute involving a cat has died, officials said.
Deputy William J. Gentry, Jr., of the Highlands County Sheriff's Office, died just after 1 p.m. Monday afternoon from injuries sustained in the incident, the sheriff's office posted online.
Gentry, alongside a deputy-in-training, had responded to a dispute between neighbors in Lake Placid over a cat that had been shot, allegedly by 69-year-old suspect Joseph Edward Ables.
The deputy approached Ables, who then shot Gentry in the head just before 8 p.m., according to Sheriff Paul Blackman. The deputy was airlifted to Lee Memorial Hospital in Fort Myers.
OFFICERS KILLED IN THE LINE OF DUTY IN 2018
Neither Gentry nor the training officer exchanged gunfire with Ables, Blackman said.
Ables, a convicted felon with an apparent history of violence toward law enforcement, was taken into custody at the scene. He has been charged with possession of a weapon by a convicted felon, attempted first-degree murder without premeditation, resisting an officer with violence, violation of probation and tampering with evidence.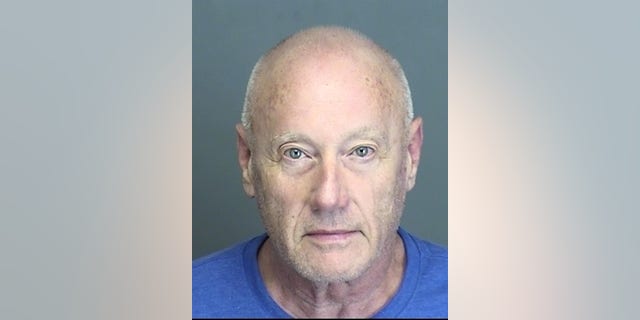 Gentry was 40 years old and a 9-year veteran of the force.
"William is an experienced law enforcement officer and serves as one of our Field Training Deputies," Blackman said before Gentry died. "His brother is one of our detectives. This is an unimaginable tragedy for our agency. Our prayers are with Deputy Gentry and his family."
Florida Gov. Rick Scott said Monday that he and his wife, Ann, "join all Floridians in mourning the loss of another Florida hero, Deputy William Gentry, whose life has now been senselessly taken."
"We will not stand for anyone who hurts our law enforcement," Scott said in a statement. "I ask for all Floridians to pray for Deputy Gentry's family and loved ones, the Highlands County Sheriff's Office and all of our courageous law enforcement who go above and beyond every day to keep us safe."
Lake Placid is about two hours southeast of Tampa.