Florida cows thwart carjacking suspect, herd her straight toward police
An alleged carjacking suspect almost got away from Florida police – only to be thwarted by a herd of pesky cows.
Police said the driver and a passenger in a stolen Subaru SUV fled on foot after the car crashed in a ditch in Sanford, WKMG-TV reported. Another passenger remained at the scene and was arrested.
The driver, identified as Jamie Michael Young, was apprehended with the help of a Sanford police dog, the Orlando Sentinel reported.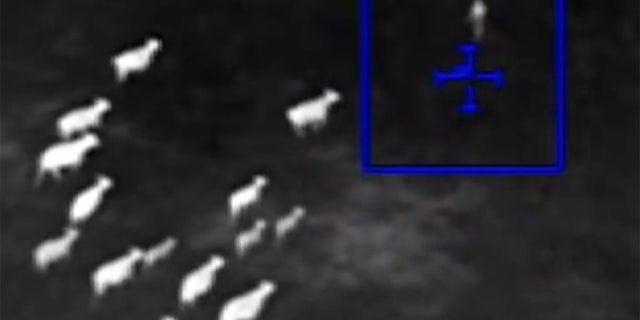 But the other passenger, Jennifer Kaufman, fled to a nearby field where she was corralled by cattle.
In a video released by the Seminole County Sheriff's Office, which assisted in the incident, Kaufman can be seen running through a field with more than two dozen cows in pursuit. At least one cow got very close to the woman.
"If you see the large group of cows, they're literally following her and chasing her," an officer said in the video.
FLORIDA WOMAN ARRESTED AFTER LEAVING 6 KIDS 'INFESTED WITH LICE' AT HOME, POLICE SAY
Eventually the cows herded her to the edge of a field where she climbed through what appears to be a fence, only to be immediately arrested.
Richard Kondracki has dozens of cows on his property, and while they've never been aggressive in the past, he is also not aware of a stranger running through his field before, he told WKMG.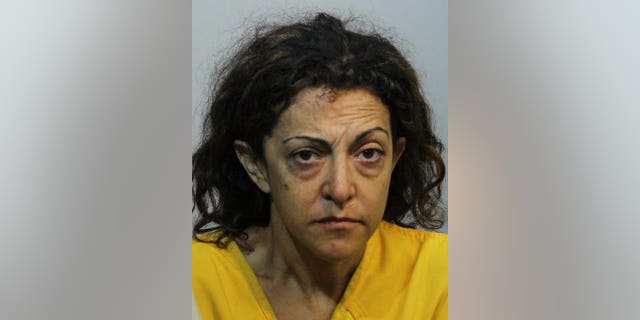 "I think they didn't realize who they were," Kondracki said. "They panicked. The cows were nervous. That would make me panic – if all those big cows come running at you. They didn't know them. They don't know if they're there to hurt them or steal one of the babies."
SC WOMAN ALLEGEDLY TOLD COPS SHE'S A 'CLEAN, THOROUGHBRED, WHITE GIRL' AFTER BEING PULLED OVER
Both Kaufman and Young were charged with trespassing, petit theft, drug possession and resisting arrest. Police found 1.3 grams of cocaine as well as drug paraphernalia inside the Subaru, according to the Sentinel.