Florida community where woman was killed by alligator lived sent warning 2 days before attack, report says
A gated Florida community where a woman — who was dragged and killed by an alligator — lived sent a warning about trespassing gator two days before the deadly attack, a report said.
Shizuka Matsuki lived in a waterfront community in Plantation, where residents received an alert Wednesday saying to "exercise caution with our families and pets, mindful that alligators, snakes, and other wildlife may be in the area," the Sun Sentinel reported.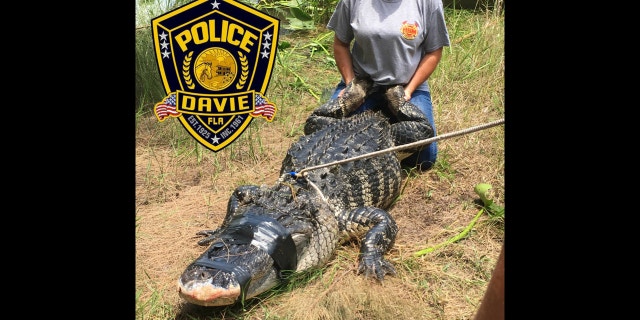 Two days later, the 47-year-old was dragged by an alligator by a lake in Silver Lakes Rotary Nature Park in nearby Davie while walking her dogs. Authorities said trappers captured a 12-foot alligator Friday afternoon and found Matsuki's arm inside its stomach. They confirmed the arm belonged to Matsuki by matching a tattoo.
Matsuki's body was located Saturday in the Davie lake, Florida Fish and Wildlife Conservation Commission said.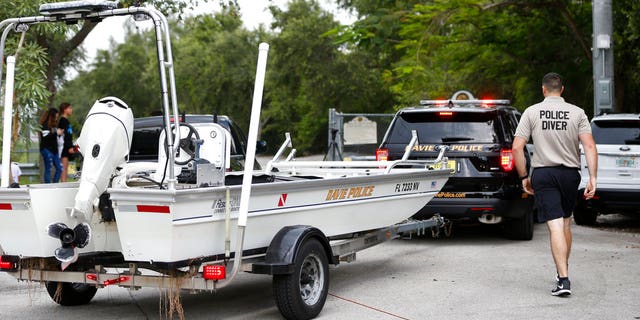 FLORIDA WOMAN REPORTEDLY DRAGGED BY ALLIGATOR INTO POND CONFIRMED DEAD, AUTHORITIES SAY
It's unclear if Matsuki received the warning that was sent out by Isla del Sol Homeowners Association. The notice was sent out after a 6-foot alligator was spotted at a resident's front door. The alligator was trapped, but officials told residents to be careful.
Florida Fish and Wildlife Conservation Commission said Saturday it will be "conducting a thorough investigation into this incident."
A witness had told police on Friday she saw Matsuki walking her dogs in one moment, but looked back to find the woman gone and her pets still there. She noticed one of the dogs had a "fresh" gash on the side.
Peter Limia, who lived across the street from Matsuki and her husband, Yukio, told the Sun Sentinel the 47-year-old frequently went to the park.
"It's not uncommon for her to go there," Limia said. "It's such a sad story, I can't even process it…something like this is so freakish."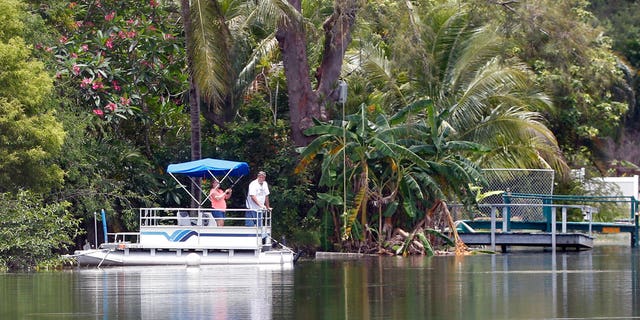 A man who identified himself to WSVN as a family friend said Matsuki's husband was in Chicago when the attack happened. The husband was rushing back to Florida and didn't even "know if she [was] alive or not" on Friday, the man said.
Friends also said Matsuki's husband had warned her to stay clear of the lake area because he previously spotted alligators there.
"There are plenty of gators in this lake," Patricia Ramsaran said. "I'm out here all the time with my kids and my husband. You can see them. They're at least [8-foot], 9-foot alligators."