Five women intentionally clogged a toilet inside a Florida chicken wing restaurant over the weekend, igniting a brawl between the group and employees, police said.
The incident began around 9 p.m. Saturday at Papa Bees in Longwood, a suburb of Orlando.
A supervisor told authorities that the women stuffed a restroom toilet with wads of toilet paper. The women were blamed because they were the only customers inside the restaurant.
HARTFORD POLICE SAY MAN DECAPITATED LANDLORD DURING RENT DISPUTE, CLAIMED 'SOVEREIGN' STATUS
An employee cleaned the bathroom. However, one of the women went inside the bathroom afterward and the toilet was stuffed with toilet paper again, according to an arrest report obtained by FOX 35.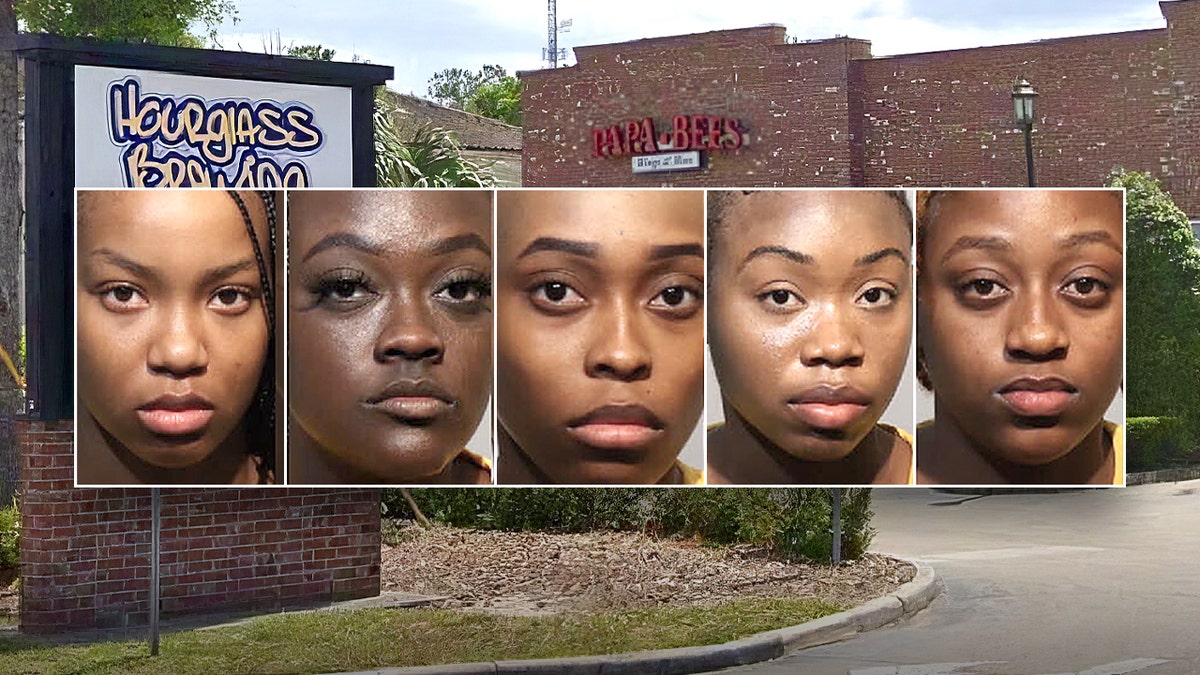 The restaurant supervisor told the women they needed to leave since it was almost closing time. The supervisor then found out the toilet was clogged again, and the group of women became "irate" and began yelling, police said.
When they were told to leave, one of the women punched the supervisor in the face and the other women joined – kicking, punching, pulling hair and throwing things, authorities said. The supervisor sustained a cut behind her ear and bruises on her leg and arm.
CLICK HERE TO GET THE FOX NEWS APP
When another employee rushed to help the supervisor, one of the women slapped her and began to throw chairs, police said. The fight was eventually broken up by other store employees.
As the women fled, they allegedly knocked over chairs and threw salt and pepper shakers. They were detained by responding police officers.
The women were identified as Kenisha Charles, 18, Tyesha Charles, 19, Keiyanda Charles, 24, Jasmine Cline, 26, and Jahleigha Smith, 20. They are charged with disorderly conduct, battery and criminal mischief.