Florence remains a dangerous, life threatening storm with the risk of catastrophic damage
The National Hurricane Center wrote on their advisory last night that while Florence has weakened some, "the wind field of the hurricane continues to grow in size. This evolution will produce storm surges similar to that of a more intense, but smaller, hurricane, and thus the storm surge values seen in the previous advisory are still valid."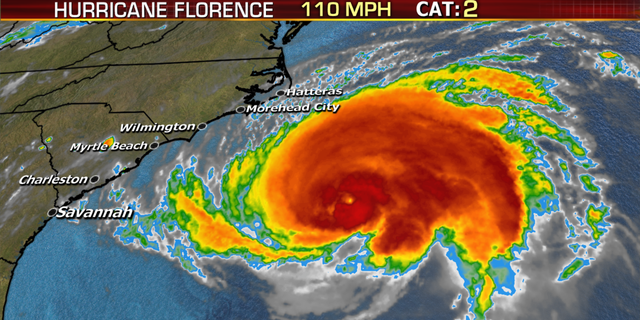 The message this morning is the same as it was yesterday when the hurricane was a Cat 4 with winds of 140 mph. Life-threatening, catastrophic flash flooding and prolonged significant river flooding are likely over portions of the Carolinas and the southern and central Appalachians late this week into early next week.

Here's what we know: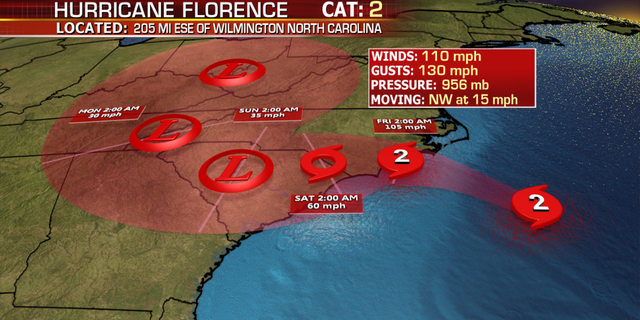 Florence is expected to crawl near or along the coast of the Carolinas through Friday.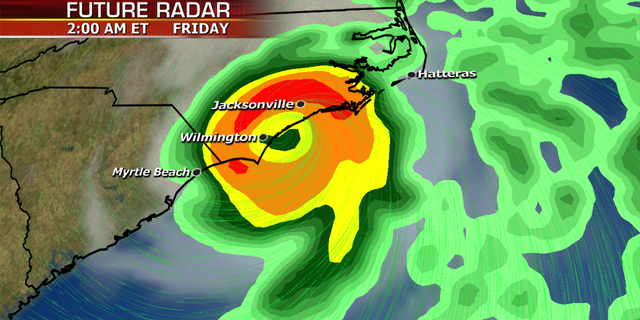 We are still unsure of technical "landfall" The eye could come ashore Friday along the coast of North Carolina/South Carolina or stay just offshore bringing prolonged wind/rain/surge. It could also make several points of landfall. Still TBD. Landfall shouldn't be the story.

The story remains: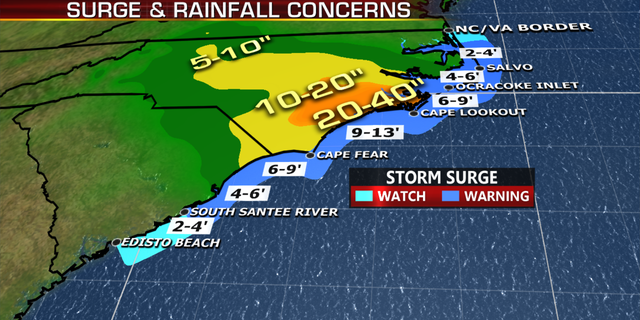 This will produce catastrophic flash flooding and major river flooding.

Life-threatening storm surge will occur near landfall and for some time after. Tropical storm force winds and hurricane force winds could last for a duration of hours.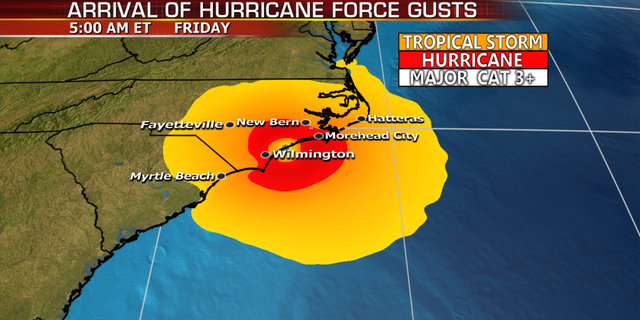 A few tornadoes are possible in southeastern Virginia and eastern North Carolina. .

Hurricane-force winds extend outward up to 80 miles the center and tropical-storm-force winds extend outward up to 200 miles from the center. This will bring significant storm surge to parts of the shoreline.

Florence will produce major flash flooding between Myrtle Beach, South Carolina and Morehead City, North Carolina with some areas exceeding three feet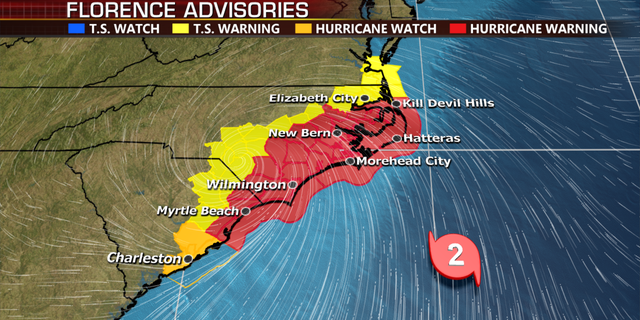 Tropical-storm-force winds (39-plus mph) are expected to arrive in the hurricane warning area today. Hurricane-force winds (74-plus mph) may arrive by late today/ early Friday.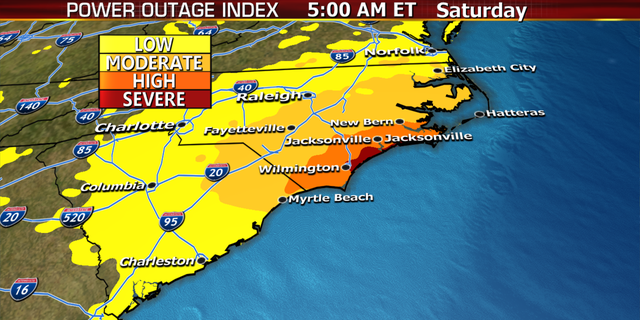 -Numerous downed trees and long-lasting power outages could occur near and inland from where the center of Florence strikes.
Please listen to local officials and keep up to date on the latest weather forecast and hurricane track informaiton.