Fleeing in truck, shot suspect drags FBI agent through Atlanta suburb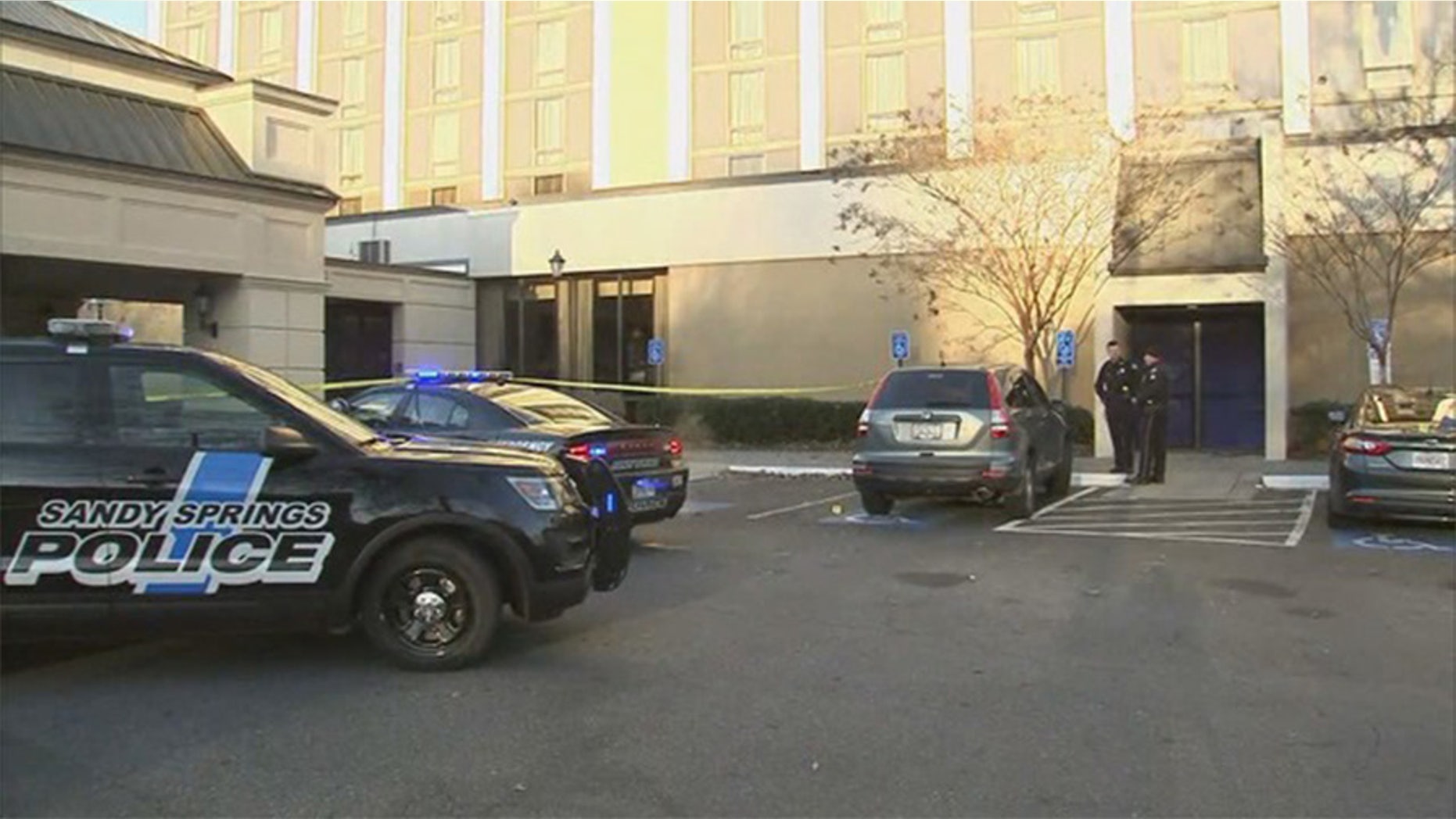 An FBI agent was injured Friday when he got caught on a truck being driven by a suspect he was chasing, subsequently getting dragged through an Atlanta suburb, officials said.
Kevin Rowson, an FBI spokesman, said the incident occurred in Sandy Springs, which borders Atlanta on the city's north side.
SOUTHEAST SOCKED BY RARE SNOWSTORM AHEAD OF 'BOMB CYCLONE' FORECAST TO HIT NORTHEAST
The agent, who was not identified, was attempting to arrest a man in the lobby of a hotel. The suspect, who was not immediately identified, was reportedly involved in a gang investigation.
"This suspect had been indicted but was the only one who had not been arrested yet," Rowson said.
The suspect fled from the officer and tried to get away in a truck.
SAAKASHVILI SENTENCED IN GEORGIA TO 3 YEARS IN ABSENTIA
"The agent tried to stop the suspect from fleeing in the vehicle and somehow got caught up in the vehicle and got dragged by the suspect," Rowson said. "At that point, the agent felt that his life was in danger, so he shot the suspect."
The suspect and agent returned to the hotel where he was apprehended. Both men were taken to a hospital.
Rowson said the FBI agent's injuries were not considered life-threatening. The suspect was wounded but his condition was not known, AJC reported.
The Associated Press contributed to this report.