Fishing line strung across road almost makes motorcyclist crash, cuts neck; teen girls confess
NEWYou can now listen to Fox News articles!
A motorcyclist in Washington state was cut on his neck and nearly crashed his bike after driving through a fishing line tied across a road on Friday by two teenage girls, officials said.
Alexander Teston told Q13FOX he was driving in the town of Graham, located southeast of Tacoma, when he nearly got knocked off his motorcycle after driving through the line tied across the road.
"If I hadn't gripped my handlebars as tight as I was, I would have fallen off my bike and crashed," Teston said. "I'm just sitting in the upright position and all of a sudden I feel a ridiculous amount of pressure on my throat. It was very thin, just like the line you see on my neck, and it just throws me back."
Teston said he received a cut on his throat where he struck the line.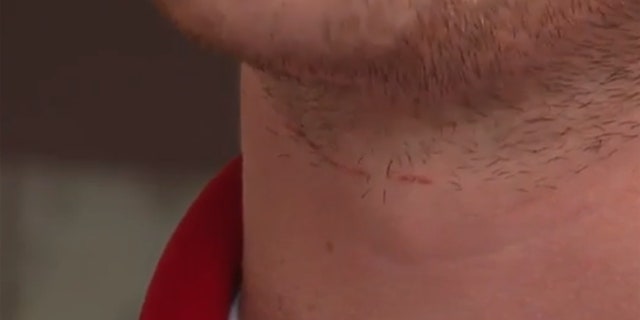 "It was tied to a utility pole and a tree," he said. "The line snapped across my neck and I just kept holding on to my handle bars. Had it been something a little thicker, a little sharper, the jugular is right here."
The Pierce County Sheriff's Department said Wednesday that detectives found fishing line at the scene, and that two teenage girls later confessed to stringing the line across the road.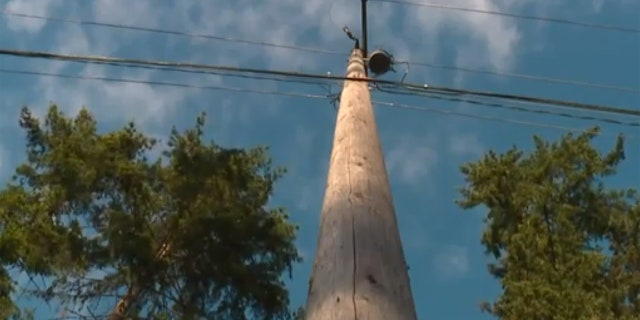 "They told deputies they were trying a trick to suspend a teddy bear in the air so cars would drive under it and see it floating in the air, Pierce County Sheriff's Det. Ed Troyer told Q13 FOX "When the motorcyclist hit it, they took off."
AS MANY AS 20 VEHICLES CRASH IN PILEUP AT FOGGY SOUTHERN CALIFORNIA PASS; 15 INJURED
Troyer added that the 15-year-olds were being cooperative and not arrested. Sheriff's deputies will forward the report to the Pierce County Prosecutor's Office, which will determine whether any if charges are to be filed.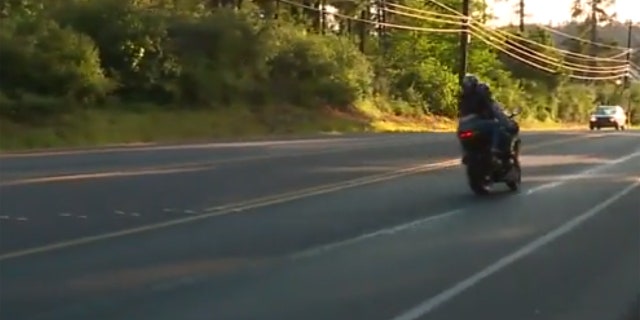 Teston told Q13FOX that with so many motorcyclists taking to the roads this time of year in warmer weather, he is concerned about other's safety.
"Angers me and it's ridiculous that people can have that kind of sense of humor if you want call it that; where someone is willing to do that," he said. "We need to teach people that vehicles are not something to be messed around with because you have someone's life at stake."