Firefighters rescue kitten stuck in wall of Florida home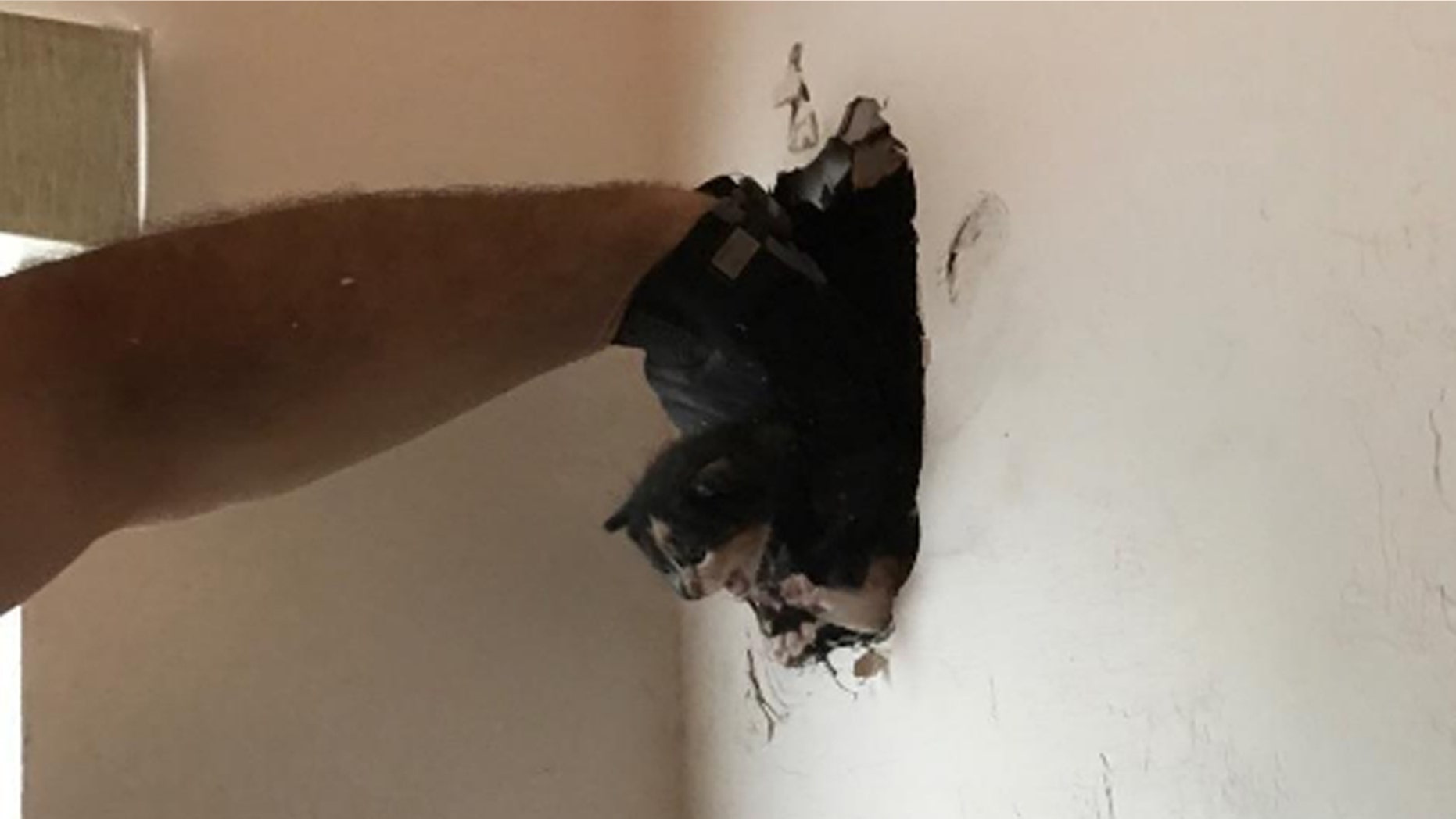 A little kitten needed the help of firefighters over the weekend when it got stuck in the wall of a Florida home.
Fort Lauderdale Fire Rescue showed up to the house Sunday after homeowner reported hearing meowing inside the wall.
"It was a stray that either the mother cat carried into the attic to keep it safe or gave birth up there and this one just wandered," deputy fire chief Timothy Heiser told ABC News. "We get a lot of these. The shelters are all overloaded so a lot of our guys adopt them. Cats and dogs."
Firefighters were able to use thermal imaging to find where the kitten was hiding, and eventually had to tear a hole in the wall to safely remove the tiny feline.
"They've got all the tools they need for cutting stuff up," Heiser told ABC. "The owner was more than happy to let us cut a hole in the wall. They found the little guy in there. They didn't know how long he was in there for."
The kitten was later taken to a local no-kill animal shelter for adoption, according to ABC.