Firefighter's remains found in river nearly 2 weeks after vehicle plunged: report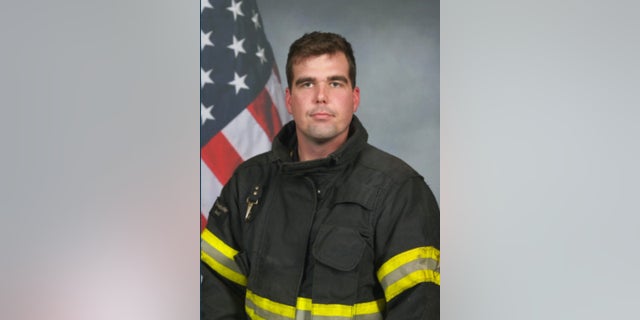 The body of a missing Nashville firefighter was found Saturday, nearly two weeks after his vehicle plunged into the Tennessee River, authorities said.
The lengthy search ended when a fisherman found the body of 32-year-old Jesse Reed, Fox 17 Nashville reported.
The Humphreys County Sheriff's Department confirmed that the body was that of Reed, who had been missing since March 6, when his vehicle plunged into water near a local boat dock in Waverly, Tenn., the report said.
The Tennessee Bureau of Investigation told the Tennessean that an autopsy will be performed to confirm the body is Reed's.
A woman later identified as Reed's wife was also in the car, but escaped unharmed, officials told the newspaper.
Nashville Mayor David Briley commented on the search via Twitter.
"Our hearts are with his family and his brothers and sisters at @NashvilleFD," the mayor wrote.
The Nashville Fire Department (NFD) said its staff was "heartbroken" at the loss of their team member, the Tennessean reported.
"My heart is heavy and I grieve for the loss of our brother Firefighter Jesse Reed," Nashville Fire Department Director Chief William Swann said in a statement. "I want to commend and thank the Humphreys County Sheriff's Office and all the volunteers from near and far who came to search for Jesse."
Reed joined the NFD in 2013. He was an advanced emergency medical technician and was trained in various rescue operations, the NFD told Fox 17.
"Every day Jesse came on shift he put his life on the line to serve the people of Nashville and to make sure that his fellow firefighters were safe," Swann said. "Our prayers go to Firefighter Reed's wife and his entire family. "