Firefighters battle huge fire at New York City church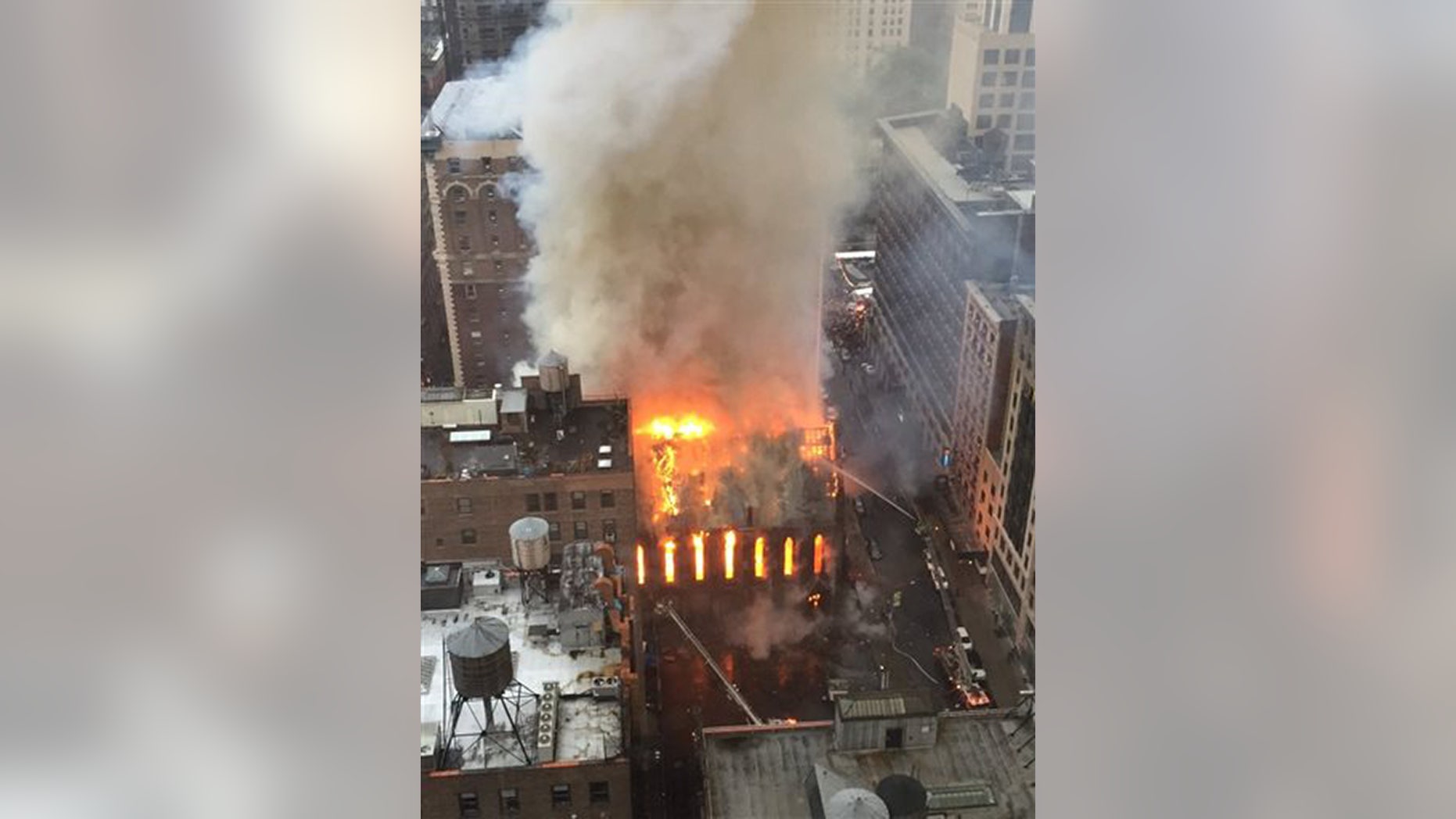 Firefighters are battling a huge fire at a historic church in New York City.
Authorities say no injuries have been reported in the blaze that broke out early Sunday evening at the Serbian Orthodox Cathedral of St. Sava in Manhattan.
Smoke from the fire could be seen billowing from the Gothic style building.
The church was constructed in the early 1850s and was designated a New York City landmark in 1968.