Firefight between Florida police, man who stormed Trump resort seen in newly released bodycam video
NEWYou can now listen to Fox News articles!
Police on Monday released dramatic video showing a firefight between officers and the suspect who stormed the lobby of the Trump National Doral Golf Club early Friday carrying an American flag and shouting derogatory words about the president.
The video from the Miami-Dade Police Department, according to WSVN, showed an officer firing and ducking for cover. Officers could be heard shooting back and forth as they moved through the hotel looking to neutralize the suspect. According to police, 42-year-old Jonathan Oddi fired at a chandelier before exchanging gunfire with officers, who shot him in the legs and took him into custody.
Miami-Dade County jail records showed Oddi was booked Sunday evening while still wearing what appeared to be a hospital gown.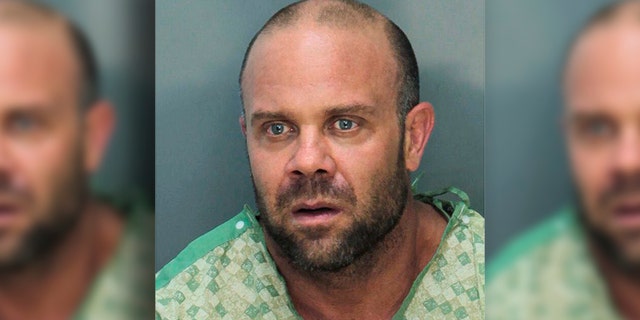 Oddi was held without bond on charges of 2nd-degree attempted murder, aggravated assault with a firearm, burglary with assault, criminal mischief, grand theft and falsely pulling a fire alarm.
A Doral police officer suffered a fractured wrist during the exchange, authorities said.
"You know, these officers did not hesitate one second to engage this individual that was actively shooting in the lobby of the hotel," Miami-Dade Police Director Juan Perez said. "They risked their lives knowing that that they had to get in there to save lives in that hotel."
Eric Trump, the president's son and executive vice president of the Trump organization, tweeted early Friday, "A huge thank you to the incredible men and women" of the departments, adding that "every day they keep our community safe."
The golf resort previously known as the Doral Resort & Spa was purchased by the Trump Organization in 2012. Its signature course is the Blue Monster at Doral.
The Trump National Doral, which includes several buildings for lodging and an expansive clubhouse, is among the largest hotels in the Miami suburb. It's about 8 miles from Miami International Airport.
Its website describes it as an 800-acre resort with 643 total guest rooms, more than 100,000 square feet of event space and four golf courses.
The Associated Press contributed to this report.