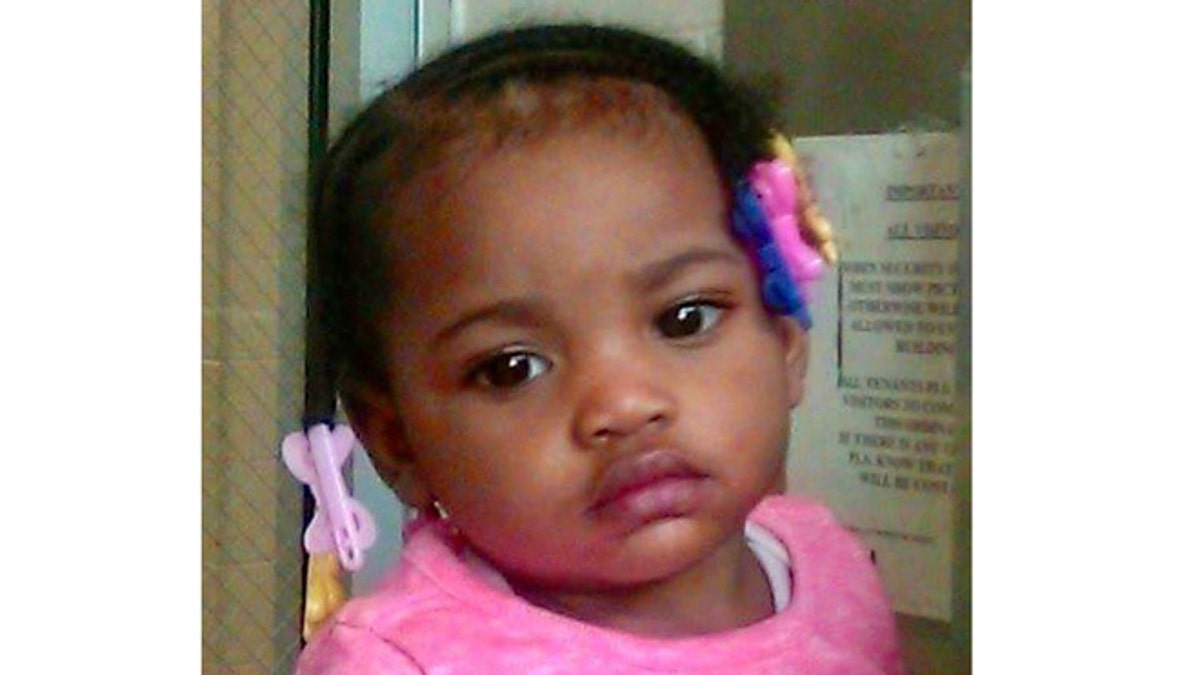 The condemned Illinois home where a 16-month-old girl was found dead last month was set on fire and burned to the ground.
Deputies are conducting a criminal investigation into little Semaj Crosby's death and had just returned the home to the owner a few days ago, the Chicago Sun-Times reported.
It wasn't clear what impact Saturday's fire may have on the probe.
East Joliet Fire Chief Robert Scholtes said arsonists "most likely" started the fire, the paper reported.
Semaj was found under a couch in the home on April 26. She had been reported missing 33 hours earlier. Deputies have not said how she died.
ILLINOIS TODDLER SEMAJ CROSBY'S DEATH AN 'ONGOING CRIMINAL INVESTIGATION,' REPORT SAYS
She was buried Friday, the day before the fire, the Sun Times reported.
Police who searched for Semaj said the home was in deplorable condition. They said as many as 15 people were living there, and some of them were squatters. The home was later declared unfit for habitation.
When firefighters arrived around 6 a.m. Saturday the house was engulfed in flames, the paper reported. Firefighters said there was nothing they could do to save it.
"This is a ghastly turn of events for a community that was already wounded by the death of a 16-month-old who lived here," state lawmaker Pat McGuire said Saturday, according to the paper. "The wound is even deeper."
MISSING ILLINOIS GIRL, 1, FOUND DEAD IN 'SQUATTER' HOME
Rumors had been circulating that the house was going to be set on fire.
They had even been heard by East Joliet firefighters, Scholtes told the Chicago Tribune.