Feds to investigate Massachusetts town's rejection of Muslim cemetery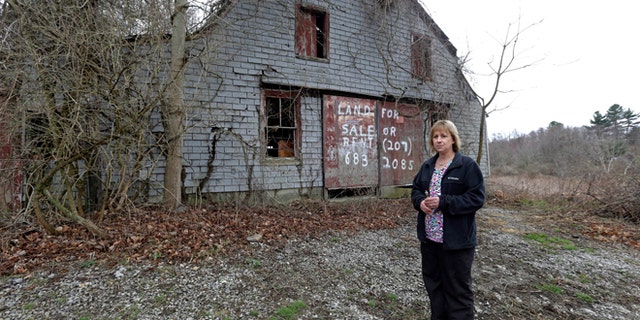 BOSTON – Federal prosecutors are investigating whether a Massachusetts town violated the civil rights of an Islamic group when officials there rejected plans for a Muslim cemetery.
U.S. Attorney Carmen Ortiz announced Thursday that the investigation will determine whether the town of Dudley violated the right to religious exercise by the Islamic Society of Greater Worcester. The Islamic group purchased 55 acres of farmland in Dudley for a Muslim cemetery, but town officials rejected the plan, citing traffic and environmental concerns.
Jay Talerman, a lawyer for the group, has suggested that anti-Muslim bias played a role in the town's decision to deny needed permits for the cemetery.
Ortiz said her investigation will look into whether the town placed unreasonable barriers to the group's cemetery proposal. Federal prosecutors are authorized to investigate allegations of discriminatory treatment under the Religious Land Use and Institutionalized Persons Act, which prohibits discrimination against any assembly or institution on the basis of religion.
"All Americans have the right to worship and to bury their loved ones in accordance with their religious beliefs, free from discrimination," Ortiz said.
Talerman, who filed a lawsuit against the town in land court last month, said he has had discussions with the town's attorneys to try to come to an agreement about the cemetery.
"We remain hopeful, but to date we don't have a commitment from the town that meets our expectations," Talerman said.
Dudley officials said their denial of a permit for the cemetery did not violate the religious rights of the group.
"The Dudley Board of Selectmen welcomes this investigation as an opportunity to show that the Town's zoning and land use practices do not violate any religious rights of the Islamic Society, nor do such practices discriminate against any assembly or institution on the basis of religion or religious denomination," the town said in a statement.
The Islamic Society, which owns a mosque in Worcester, wants to build the cemetery on a long-idle dairy farm.
During town meetings on the proposal, residents of Dudley have said they are concerned that burial practices could contaminate groundwater because Muslims traditionally do not embalm bodies and bury their dead without coffins. They have also cited concerns about noise, vandalism and increased traffic on the narrow road where the cemetery would be built.
One resident said he worried he would have to listen to "crazy music" like the Islamic call to prayer.
Proposals for Muslim cemeteries in other states have been met with similar resistance, including in Carlisle, Pennsylvania; Farmington, Minnesota; and Farmersville, Texas.