Father, son help driver in crash unaware he was wanted in shootout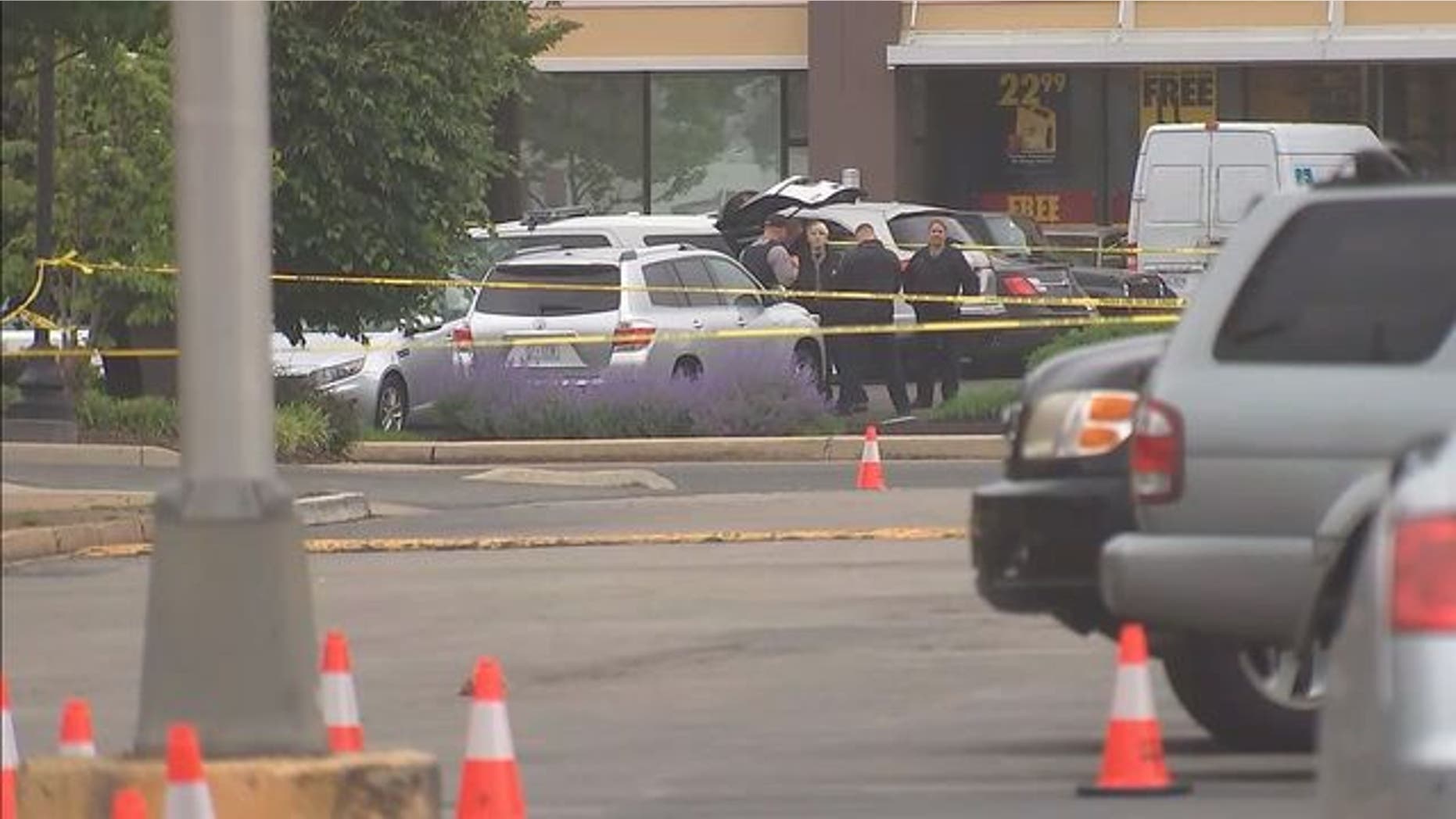 A Virginia teenager and his father said they came across a man who had just crashed his car, and stopped to make sure he wasn't too badly hurt -- unaware that he was suspected in a jewelry store robbery and shootout hours earlier on Saturday.
Police said the unnamed suspect exchanged gunfire with an officer, leaving a bystander seriously hurt in the Washington suburb of Springfield.
Kevin Greer and his son, Andrew, told Fox 5 they saw the suspect's car veer off the road. The father called 911. "At that point, I had asked my son to go over and make sure this individual was all right."
Andrew Greer said the suspect didn't make eye contact. "It was all very sudden. I was only over there maybe 30 seconds and in that 30 seconds I only saw him for about three before he turned around and started getting his stuff."
Police were called shortly after noon to the jewelry store at the Brookfield Plaza shopping center. Police said an officer saw a man exit the store and confronted him.
Police said the suspect fired at the officer, who shot back. They said the robber escaped in a car that crashed, then carjacked another vehicle, crashed that one, and ran away. That's when the Greers said they saw him.
The suspected gunman apparently fired the bullet that wounded the bystander who was driving by, officers said. They called the injury life-threatening.
Police said the suspect appeared to be a black man in his 20s or 30s, and initially wore brown clothes.
The Greers said they would not let this encounter keep them from being Good Samaritans again. "I would always help those in need," the father said.
The Associated Press contributed to this report.