Father charged with raping, killing infant daughter, Tennessee cops say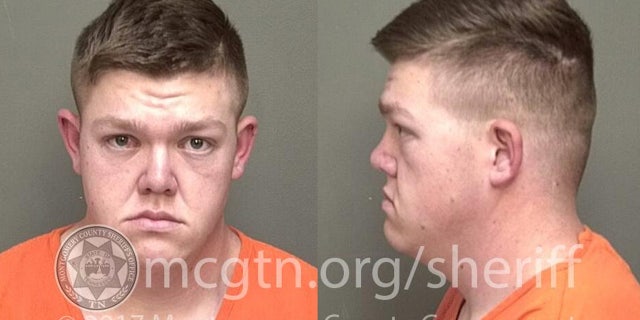 A 22-year-old man suspected of raping and using a cord to kill his 9-month-old daughter was arrested by Tennessee police Wednesday.
Christopher Paul Conway was charged with homicide and aggravated rape in the death of the toddler, the Clarksville Police Department said in a statement.
A cord was wrapped around the girls neck and was the cause of her death, police said.
Authorities originally responded to the child's home on Tuesday after they received a 911 call about CPR being performed on the girl.
The girl was then taken to a hospital, where she was pronounced dead.
Authorities said an investigation of the death led to the arrest of Conway, who is being held in the Montgomery County Jail on a $100,000 bond for the rape charge, FOX17 reported.
Online jail records don't indicate whether Conway has an attorney.
Conway's Facebook page indicates he's an Army combat medic from Grand Bay, Ala. and is a married father of twin girls, The Leaf Chronicle reported.
Neighbors told the newspaper the girls were twins, and a vehicle with Alabama plates was in the driveway.
The Associated Press contributed to this report.