Family of Mujahid Ramazziddin, fallen Maryland police officer, receives generous gift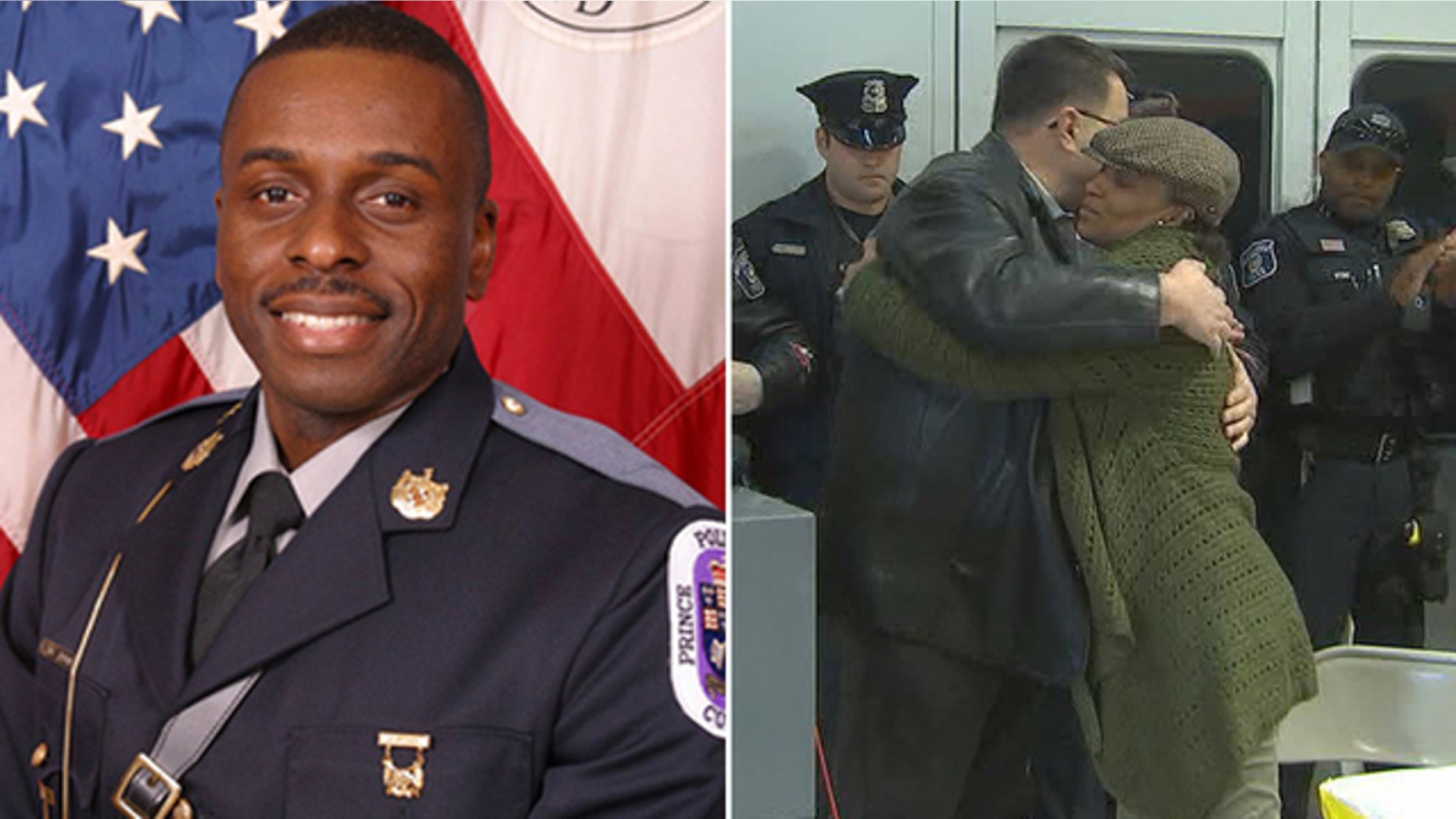 The grieving family of a fallen Maryland police sergeant received a generous gift from a local business who wanted to help ease the pain -- by paying the family's mortgage for a year.
Cpl. Mujahid Ramazziddin, a Prince George's County police officer, was fatally shot while off duty as he was intervening in a domestic situation last month. The 14-year veteran was assisting a female neighbor "who was being threatened by her estranged husband" when the man killed Ramazziddin before fleeing the scene.
Mike Tikoyan, who owns NT Auto Shop in Alexandria, Va., told FOX5DC he had been following the story during the past several weeks and wanted to help the family in any way he could.
On Thursday, Tikoyan met with the police officer's widow, Tammi Ramazziddin, and brought a special gift: he announced he will pay her mortgage for the rest of the year.
"He really did the ultimate sacrifice. And Tammi didn't choose to be a Gold Star family or want to be a Gold Star family. But now it's our turn in return to support the family," he said.
Tammi said she was touched by Tikoyan's gesture.
"My husband was the breadwinner. He took care of, you know, our mortgage payment," she said. "For them to step up and to offer to do that is huge. It's huge and it takes some concern and worry off of me."
Ramazziddin was a Marine Corps veteran and a father of four children.
The man who shot Ramazziddin, identified as Glenn Tyndell, was killed by police after a brief chase.