Family of missing teen fisherman sues other boy's family
The mother of a Florida teen who went missing at sea on a fishing trip with a friend is accusing the other boy's mother of negligence in the loss of their sons.
Both boys, Perry Cohen and Austin Stephanos, were 14 when they disappeared at sea July 24, 2015. They were last seen leaving the Jupiter Inlet in Palm Beach County.
Pamela Cohen filed a lawsuit Friday blaming Austin's mother Carly Black for their deaths.
The lawsuit alleges that Black should have stopped the boys from going out in the ocean as a storm approached and should have properly equipped the boat with a radio, a location device and other safety equipment.
Cohen is also suing Austin's father William Blu Stephanos and grandfather Richard Black Jr.
Cohen said in the lawsuit the defendants knew Perry was not allowed out on the ocean without an adult onboard and knew the boys went out fishing the day before in a storm but didn't tell her.
There is no easy way to move forward. For Pamela, the bond with her one and only child is too strong to let this pass without pursuing the truth.
"If he was not permitted to travel into the ocean, against his mother's explicit wishes, and despite promises she received from Defendants that they would honor her wishes, Perry would be alive today," the lawsuit reads, according to the Miami Herald.
"Perry's family cannot just move on, put this behind them or let it go," Cohen's attorney, Guy Rubin, said. "There is no easy way to move forward. For Pamela, the bond with her one and only child is too strong to let this pass without pursuing the truth."
Black declined to comment Friday, saying "this is not the appropriate time or occasion to do so," according to a statement from her lawyer, George Harris, the Herald reported.
"It's very disappointing to hear what was said in particular to Blu Stephanos because Mr Stephanos number one lost his child, number two he was not the owner of the boat, number three  he did not even know the boys were going out fishing, because Carly and Blu were separated and they were not with Blu during the time they decided to go fishing" the attorney for William Stephanos said, according to Fox 29 Palm Beach.
Pamela Cohen and Carly Black were once friends and appeared on national television together after their sons were reported missing, but the relationship turned acrimonious,  the Palm Beach Post reported.
Two days after the boys disappeared, their boat was found capsized two days later off Daytona Beach.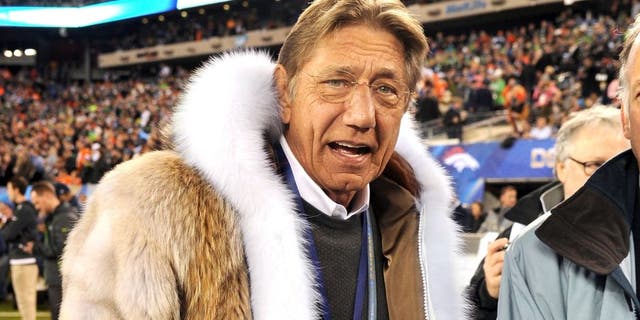 At one point during the search, NFL Hall of Famer Joe Namath, a neighbor of Pamela Cohen's, announced a $100,000 reward for information on their whereabouts.
The Florida Department of Law Enforcement (FDLE) said in June that investigators had found evidence of child neglect against Carly Black, but prosecutors said there wasn't enough to pursue criminal charges.
According to the FDLE report, Black told investigators it was common for the boys to go fishing together, and she believed they were "the victims of a tragic mishap."
Investigators said Black allowed the teens to "go offshore into the Atlantic Ocean, an inherently dangerous environment, in a minimally equipped 19-foot boat with a single outboard motor without adult or parental supervision," and without a radio or an emergency beacon that could have been used to locate them.
The Associated Press contributed to this report.