Family gifts Tulsa custodian truck to keep him working at school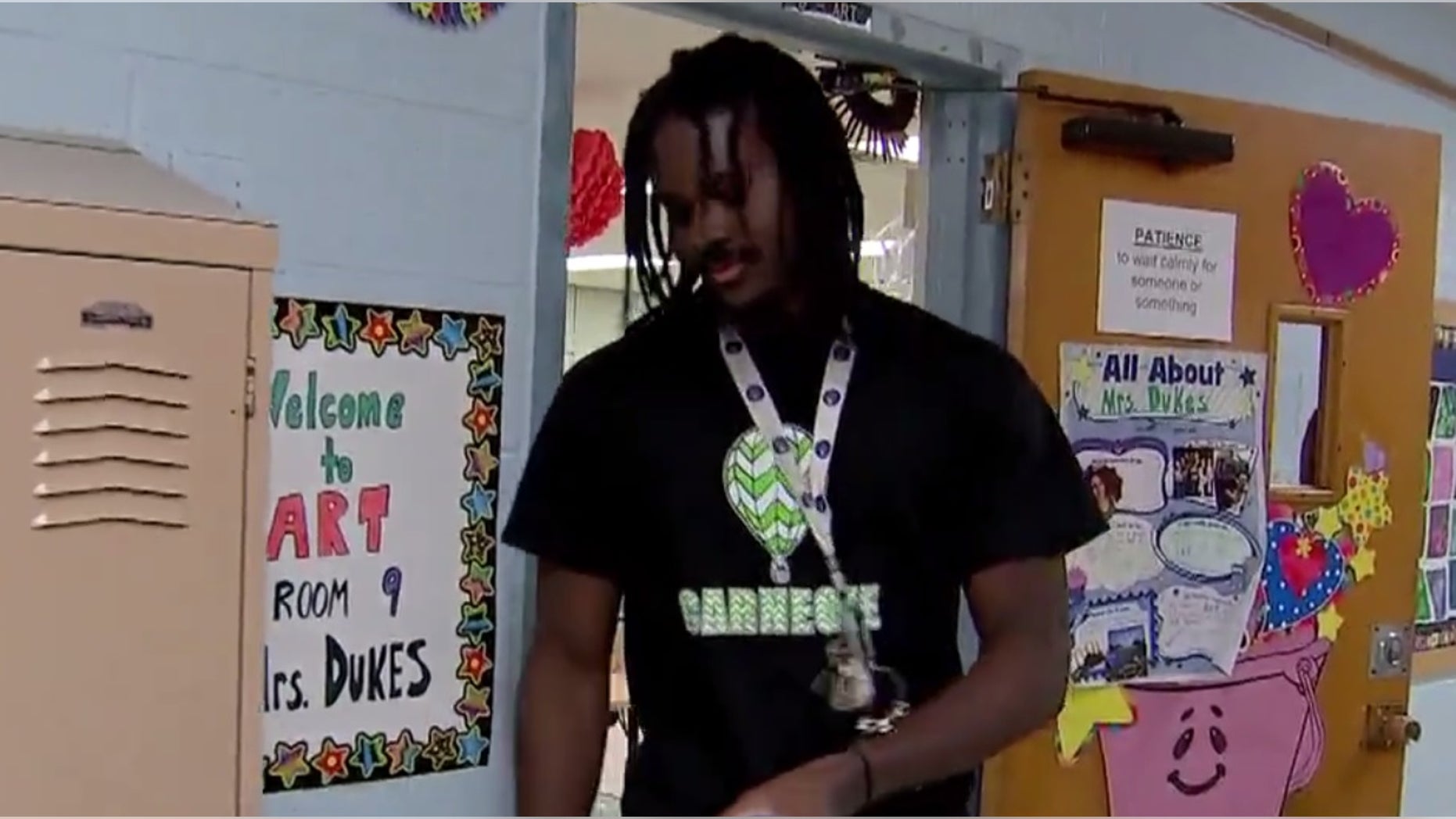 A custodian at an Oklahoma elementary school got the surprise of the lifetime when a local family bought him a truck to ensure he kept working there.
Anthony Brown, 22, works at Carnegie Elementary School in Tulsa and has to drive about 20 miles to get to and from his home.
MIRACLE CAT SURVIVES 400-MILE TRIP UNDER 18-WHEELER
However, a hit-and-run crash that totaled his car recently has forced him two miss two days of work, Fox 23 reported.
Brown told the school principal that without a car he'd either have to start taking the bus to work – making him arrive about four hours early and then walk home – or find another job.
YOUNG MAN WHO WALKED MILES TO WORK NOW DRIVES AFTER POLICE RAISE CASH
School Principal Robin Emerson stepped in. She said students and parents loved Brown.
"We don't want to lose him, so whatever it takes to keep him," Emerson told Fox 23.
She posted a note on Facebook asking for help – and it took only a few minutes for it to arrive.
Members of a family who wished to remain anonymous said they would give Brown their truck. Emerson said the family itself is going through a hard time but wanted to help.
"It took a weight off my shoulders," Brown told Fox 23. "I feel very well-loved here. I appreciate it."