Ex-law student's alleged illegal maneuver could land him in prison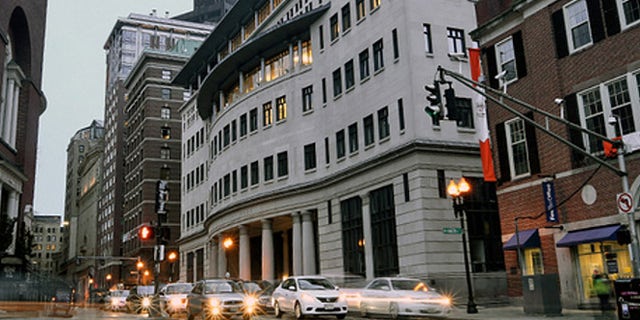 A Massachusetts law student whose future career went up in smoke after he stole a laptop made things far worse with an illegal maneuver that could land him in prison for 20 years, according to prosecutors.
Daniel Scher, 33, pleaded not guilty Wednesday to perjury and tampering with a court document after being charged with swapping out his "guilty" verdict slip in his case file, according to a news release from Suffolk County District Attorney Daniel Conley.
Scher was convicted of larceny in 2014 after stealing the computer from Suffolk University Law School. He got three months in jail and a suspended sentence, but the school refused to grant him a law degree, according to a statement issued by Conley's office.
Scher later went to the Boston Municipal Court clerk's office, asked to see his case file, and then swapped a "not guilty" verdict slip in for the one that pronounced him guilty, according to Assistant Suffolk District Attorney Greer Spatz.
The verdict slip provided to the jury in Scher's larceny case had two spaces, one for "guilty" and one for "not guilty." Following jury deliberations, the jury foreperson marked the box for guilty, and the trial judge and clerk reviewed it and it was read into the record.
Following the conviction, Scher allegedly returned to the court clerk's office on several occasions. During one of those visits, prosecutors say, he removed the verdict slip from his file and made a copy that he altered to reflect a verdict of not guilty. He later used the forged verdict slip in various proceedings, according to Conley.
On July 22, 2014, Scher was arraigned in Brighton Municipal Court on charges of operating a motor vehicle without insurance and leaving the scene of an accident causing property damage, prompting a hearing to determine whether he had violated the terms of his suspended sentence for the larceny conviction.
Scher's attorney for that hearing presented the forged jury slip to cast doubt on the larceny conviction. Five months later, Scher allegedly filed a complaint with the state Department of Criminal Justice Information Services in which he claimed that the verdict at his trial was not guilty and that he had notified the court of the alleged error.
And last year, an attorney retained by Scher emailed Suffolk University Law School, which had denied Scher a diploma and status in light of the theft and conviction pending a final hearing.
"I am attaching a copy of the verdict form that indicates 'Not Guilty,'" the attorney wrote in the email, which was accompanied by a scanned copy of the forged slip.