Ex-judges bolt legal journal over ban on term 'illegal alien'
NEWYou can now listen to Fox News articles!
A pair of veteran immigration judges have left a widely read legal journal over its ban on the term "illegal alien," calling the decision a case of the "political correctness word police" taking control of the immigration debate.
Retired U.S. Immigration Court judges Mahlon "Mick" Hanson and Elizabeth Hacker, who wrote opinion articles for Law360's "expert analysis" section since the beginning of this year, say they used the term "illegal alien" without issue. But when they submitted an article in July on sanctuary cities, the editors of the publication declined to publish it unless certain changes were made, including the removal of the term illegal alien.
"Language must conform to Law360 style, avoiding what is perceived to be derogatory reference to 'illegal aliens,'" Christian Lewis, assistant managing editor of Law360, wrote in a July 30 email to Dale Wilcox of the Immigration Reform Law Institute, who was submitting the piece on behalf of the judges because they are IRLI board members.
"The only legally correct term is 'illegal alien.'"
"I understand based on the authors' June 10 article that they believe this is a semantic argument, however our publication does follow the rule that 'illegal' applies to actions, not individuals," Lewis wrote.
Law360 -- a subscription, legal news source which boasts a readership of 400,000 and is operated by the Portfolio Media company, a subsidiary of LexisNexis -- first suggested the judges change the language to "undocumented alien" and then "unauthorized alien." In addition, Lewis questioned the sources used by the seasoned immigration jurists in writing their piece, which roundly criticized sanctuary cities following the July 1 murder of 32-year-old Kathryn Steinle. Francisco Sanchez, an illegal alien, is accused of killing Steinle, who was shot while walking with her father in San Francisco. Sanctuary cities are communities that have an official policy of not cooperating with federal authorities in the detention of illegal immigrants or handing them over for deportation.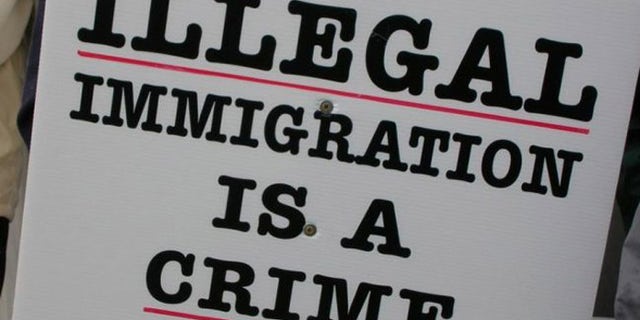 The judges said they were "shocked" by the editorial board's insistence the term not be used -- noting the Immigration & Nationality Act and its various amendments use "illegal alien," as do judges presiding over immigration law cases nationwide. A LexisNexis search of the term's use in case law generates thousands of examples.
Hanson and Hacker said they trimmed their article at the editors' request and clarified their sources, but refused to resubmit the piece with language they deemed legally incorrect.
"I was, quite frankly, very surprised," Hacker told FoxNews.com. "We had submitted several other articles to them on immigration-related issues and had used that term, which we consider to be the legally correct term."
"I don't want to use inappropriate language, which in my opinion is designed to deceive people as to the state of affairs in the immigration area," Hacker said.
"The only legally correct term is 'illegal alien,'" added Hanson.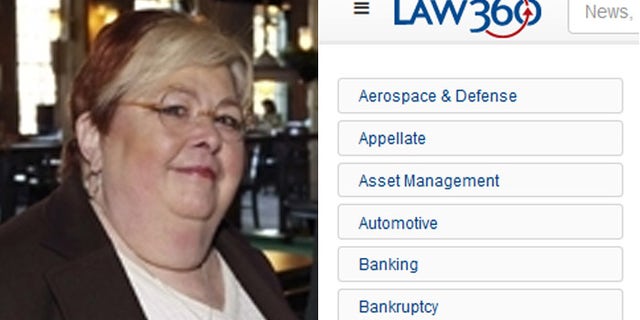 In an email to FoxNews.com, Law360 explained that it is simply complying with The Associated Press guidelines for journalists. In 2013, the AP dropped the use of the word "illegal" to describe a person who enters or resides in a country in violation of civil or criminal law.
"Like many other news organizations, Law360 follows Associated Press style on the use of the term "illegal immigrant," Cat Fredenburgh, editor-in-chief of Law360, said in the email. "Per AP, Law360 uses the term 'illegal' to refer only to actions, not people. Law360 requires all third-party contributors to comply with our style guidelines.
"Hon. Elizabeth Hacker and Hon. Mahlon Hanson submitted an article for publication with Law360 but withdrew the article upon learning of Law360's policy against the use of the term 'illegal' to refer to people," Fredenburgh said. "We did not ban the judges from writing for Law360. In fact, we suggested ways the article could still be published while complying with our style. The judges' decision to withdraw the article from consideration with Law360 was theirs alone."
The editorial board's style change -- and the reason for it -- did nothing to persuade the judges to resubmit their piece.
"I think it's basically a propaganda tool when The Associated Press is starting to tell reporters what term to use," Hanson said.
"It's really disappointing because they advertise themselves as a trusted legal resource," he said of the law publication. "You know how definitions are important in court cases in using the precise legal terminology...I was surprised that they pushed it to that extent."
In an Op-Ed published Thursday for FoxNews.com, Hacker and Hanson blamed the Obama administration and other factors for changing the terms of the illegal immigration debate to push an agenda.
"This administration, a compliant media and the 'political correctness' word police have taken control of the immigration debate with an agenda of deception, doublespeak and censorship."
Of the term "undocumented immigrant," Hacker and Hanson said it is "factually incorrect because many of the aliens illegally present in this country have documents."
"These documents may range from those unlawfully obtained, like Social Security cards or Social Security numbers, fraudulent drivers licenses, or other documents legally obtained such as 'cedulas' or driver's licenses," they said. "Also, the term 'immigrant' only applies to a person who has either legally entered the United States as a lawful permanent resident or has been adjusted to that status while in the United States."
Click here to read the judges' Op-Ed.