Ex-con saves baby on side of Georgia road, plays Gospel music to calm her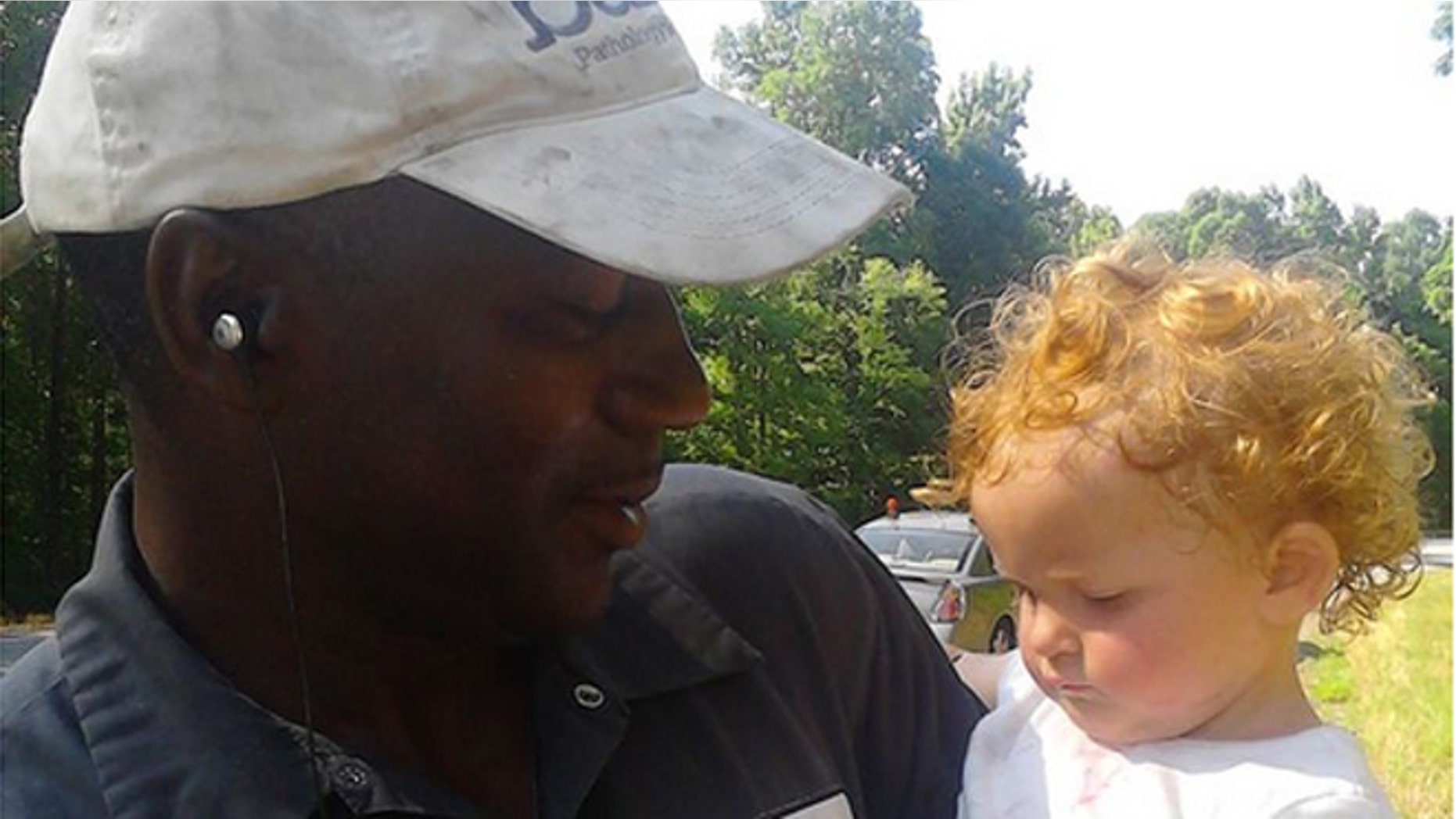 A Georgia man who served 10 years for manufacturing cocaine is being credited with saving a 15-month-old baby he found alongside a highway, 11Alive.com reported.
Bryant Collins, an auto repair man who told the station he had been free and clean for five years, spotted the girl around 10 a.m. Friday as he drove along Highway 72 in Carlton, which is east of Atlanta.
"I had seen something out of the corner of my eye, and I thought it was a baby," he said. "I just stopped and, when I got out, there was a baby … almost in the highway."
Collins took the girl in the car, called 911 and waited two hours for authorities to arrive. The girl, who apparently crawled about 300 yards from her home, started crying, so Collins said he played Gospel music from his cellphone to calm her.
"I know Gospel music calms me down," he said.
Madison County sheriff's officials say the girl's father, Timothy Pickens, 37, was approached while deputies were investigating and was arrested after a scuffle. He was charged with child cruelty, reckless conduct and obstruction.
The girl's mother told authorities she and her husband left the house and their other children, ages 13, 9 and 5, were supposed to be watching the baby. Police say the baby could have been crawling for an hour.
Authorities say charges could be filed against the girl's mother. It's unclear if Pickens has an attorney, and a number listed for him is out of service.
Collins, meanwhile, said when he went to prison, he knew he couldn't leave as the same man who went in.
"It made me feel good that I could be in society and I could do good," he said. "Just as you can do bad, you can do good."
Click for more from 11Alive.com
The Associated Press contributed to this report