European psych professor fights charges in '95 'rape revenge' murder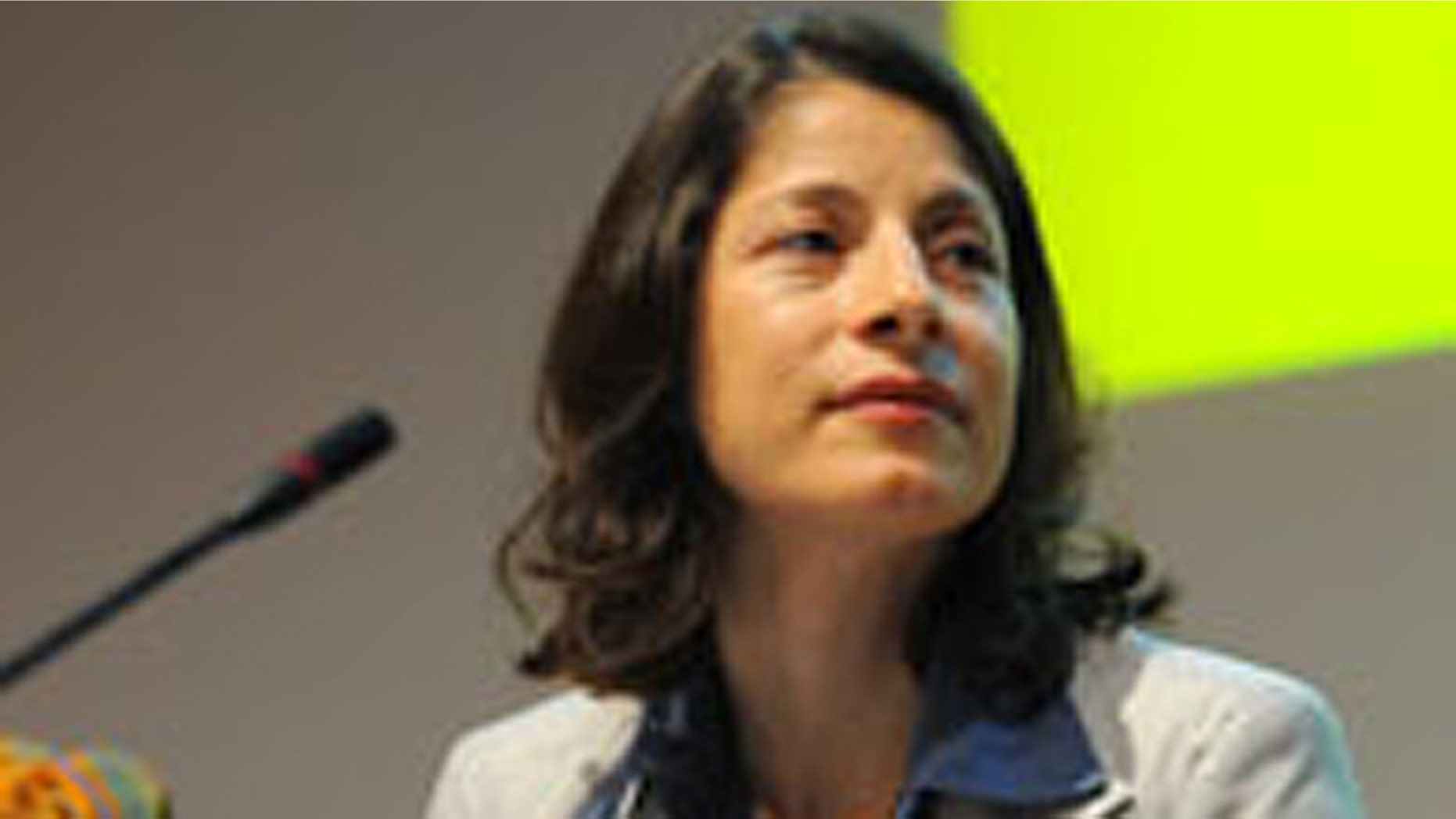 Norma Esparza was a sophomore at Pomona College in 1995 when she went to a California bar with her future husband and his pals and pointed out a man she said raped her in her dormitory. Hours later, the body of Gonzalo Ramirez — beaten and hacked with a meat cleaver — was found dead along a road in Irvine.
Nearly two decades later, Esparza, now 39, lives in France with her second husband and is a psychology professor at a university in Geneva. But Orange County, Calif., authorities have never stopped trying to solve the murder of Ramirez. And when Esparza came to the U.S. last year for an academic conference in St. Louis, police picked her up when her plane landed in Boston for a layover. They charged her with one felony count of special circumstances murder during the commission of a kidnapping.
She claims to have rebuffed a deal to plead guilty to voluntary manslaughter, and on Thursday, a judge in Santa Ana revoked Esparza's $300,000 bail and ordered her jailed. The courtroom drama came a day after Esparza, flanked by anti-rape advocates and her husband and daughter, vowed to fight to keep her from prison.
"We're not polished, we're not professional," Esparza's husband, Jordge Mancillas, told reporters as their 4-year-old daughter stood nearby. "We're just a family trying to tell our story."
[pullquote]
Esparza, who says she was sexually abused as a child, blames an aggressive former boyfriend, Gianni Anthony Van, for forcing her to identify Ramirez and then helping to conceal the murder for nearly two decades. Van and two others, Shannon Gries and Diane Tran, have also been charged. All three have pleaded not guilty. A fourth suspect, Kody Tran, died last year.
Prosecutors, however, claim the professor has changed her story since being arrested. They say they are ready to take the case against Esparza to trial.
"I know she wants to try this case in the media," Susan Kang Schroeder, chief of staff for the Orange County District Attorney, told the Los Angeles Times. "We look forward to trying this case in court."
A native of Mexico, Esparza moved to California as a child and received her formal education at top U.S. institutions, including the Phillips Exeter Academy in New Hampshire and DePaul University in Chicago. She has also lived in Spain and Kenya, according to a copy of her resume posted on Webster University's website. Most of her clinical training has involved child, adolescent health and mental health.
Esparza told the Times she failed to report the rape, which allegedly occurred the morning after meeting Ramirez, on the advice of a school nurse.
"I don't think I was thinking at that time," she told the newspaper. "I felt ashamed. I felt guilty. I didn't want to come forward because I didn't want my family to know."
She told Van about the incident a few weeks later and claims he insisted she identify her alleged rapist. Esparza surmised that the "worst that would happen is that he would rough him up," she reportedly told a grand jury.
Prosecutors allege Van, Gries and Kody Tran grabbed Ramirez as he left a nightclub and took him to Tran's transmission shop, where they hung him from the ceiling and beat him to death before dumping his body.
Esparza later married Van, according to court records, but they divorced in 2004. Esparza claims she married Van because she feared for her life and thought she couldn't be forced to testify against her husband. She later married Mancillas, a neurobiologist in Geneva, the Times reports.
She's now worried the new life she built a world away from the alleged murder she took part in may soon fall apart.
"It's very peaceful. It's very quiet," she said of her small town life in France. "It's a very good place to be if you want to raise a daughter that doesn't have to go out at night and fear for what kind of harm can come to her."