Suspect asks judge to decide 50-year-old rape case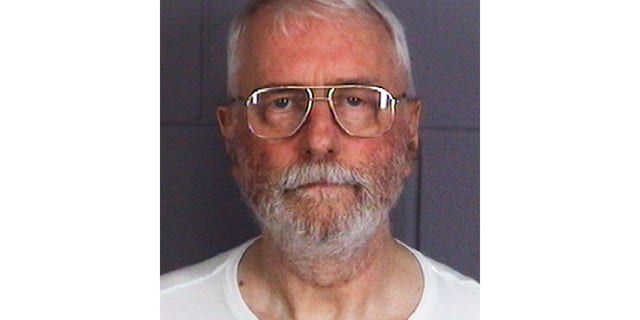 SYCAMORE, Ill. – A Seattle man charged with sexually assaulting an Illinois teenager 50 years ago said Monday that he wants his case decided by a judge instead of a jury.
Jack McCullough, 72, made the request as jury selection was to begin in his trial on charges of rape and indecent liberties with a child in the alleged abuse of a 14-year-old Sycamore, Ill., girl in the early 1960s.
A grand jury indicted McCullough on those charges in September, a month after he was indicted on charges of kidnapping and murder in the 1957 death of another Sycamore girl, 7-year-old Maria Ridulph. Those charges aren't part of the current trial.
Public defender Regina Harris, who is representing McCullough in the rape case, had said it would be difficult to pick jurors for his current trial because of extensive media coverage of the cases, The (DeKalb) Daily Chronicle reported.
Opening statements are expected to begin Tuesday in front of DeKalb County Presiding Judge Robbin Stuckert.
Both sides say there's no physical evidence in the decades-old rape. Prosecutors say the accuser is expected to testify, as is the victim of a 1982 case in Washington state, while McCullough was an officer with the Milton, Wash., police department. He was charged with statutory rape and eventually pleaded guilty to unlawful communication.
Harris has said he can't say whether McCullough would testify in his own defense in his current case, in which he's accused of raping and sexually abusing the Sycamore teenager between November 1961 and November 1962.
The state's attorney's office has argued the statute of limitations was put on hold when McCullough moved from Illinois.
He is being held on bond of more than $3 million in the DeKalb County Jail, about 65 miles west of Chicago.
McCullough was arrested July 1 in Seattle in the Ridulph slaying, one of the oldest cold-case murders in the nation to be reopened.
He has pleaded not guilty, and that trial has not been scheduled.
Maria was abducted as she played outside her home in December 1957. Her body was found the following spring in a wooded area about 120 miles away. President Dwight Eisenhower and FBI Director J. Edgar Hoover reportedly requested daily updates on the massive search.
McCullough, who was 18 at the time of Maria's disappearance, lived less than two blocks from the Ridulphs and went by the name John Tessier. He was an initial suspect but had an alibi: He said he had traveled to Chicago that day for military medical exams before enlisting in the Air Force.
In a jailhouse interview with The Associated Press last summer, McCullough said he didn't kill the girl and maintained the same alibi.