Earthquakes rattle California, no injuries or damages reported
A pair of earthquakes rattled parts California on Thursday in the latest sign of seismic activity this week along the "Ring of Fire," but the shaking did not result in any reports of damage or injuries.
The United States Geological Survey said the first quake, with a magnitude of 4.0, occurred just after 2 a.m. Thursday about 31 miles southeast of Anaheim.
The Southern California quake had a depth of about six miles, according to the USGS. The Orange County Sheriff's Office told The Associated Press it had not received reports of any injuries or damages.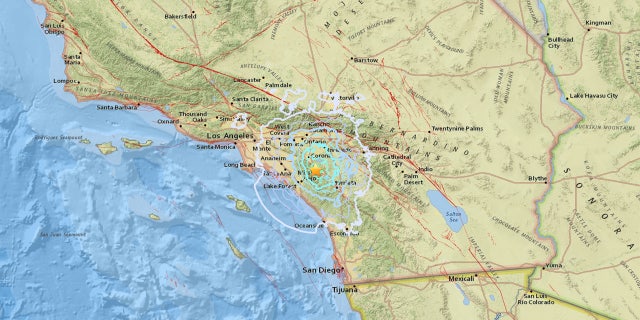 Residents across the region took to Twitter early Thursday to share what they felt.
A second quake with a preliminary magnitude of 5.8 was reported around 11:40 a.m. local time about 135 miles southwest of Eureka in the Pacific Ocean, according to the USGS.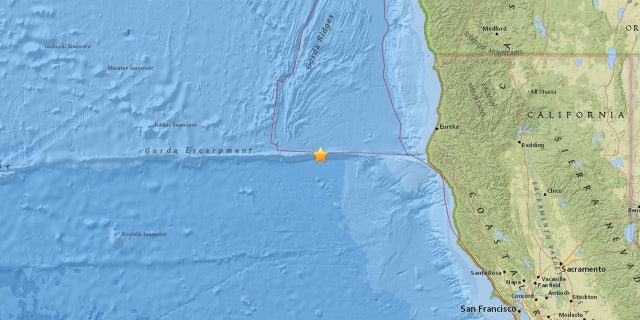 The quake had a depth of about three miles, but no tsunami was expected, the U.S. National Tsunami Warning Center said on Twitter. The Ferndale Enterprise reported on Twitter the rolling quake was felt in Ferndale, a city in Humboldt County that has many well-preserved Victorian homes.
The twin temblors came two days after a magnitude 7.9 quake off the coast of Alaska trigged tsunami alerts for the West Coast of the U.S., and one day after a magnitude 6.2 earthquake struck off the coast of Japan.
'RING OF FIRE' FURY STRIKES ALASKA, PHILIPPINES, JAPAN
The events were only the most recent in the volatile "Ring of Fire," where more than half the world's active volcanoes located above ground reside.
The region is the location of most of Earth's subduction zones, where oceanic plates slide under the lighter continental plates. Earthquakes tend to happen when those plates scrape or subside underneath each other, and, when that happens at sea, it can spawn tsunamis.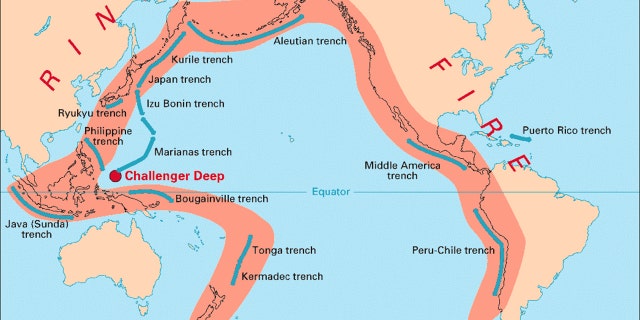 So far this week, activity in the area has included volcanic eruptions in Japan and the Phillipines, and Tuesday's earthquake off the coast of Alaska.
The Associated Press contributed to this report.