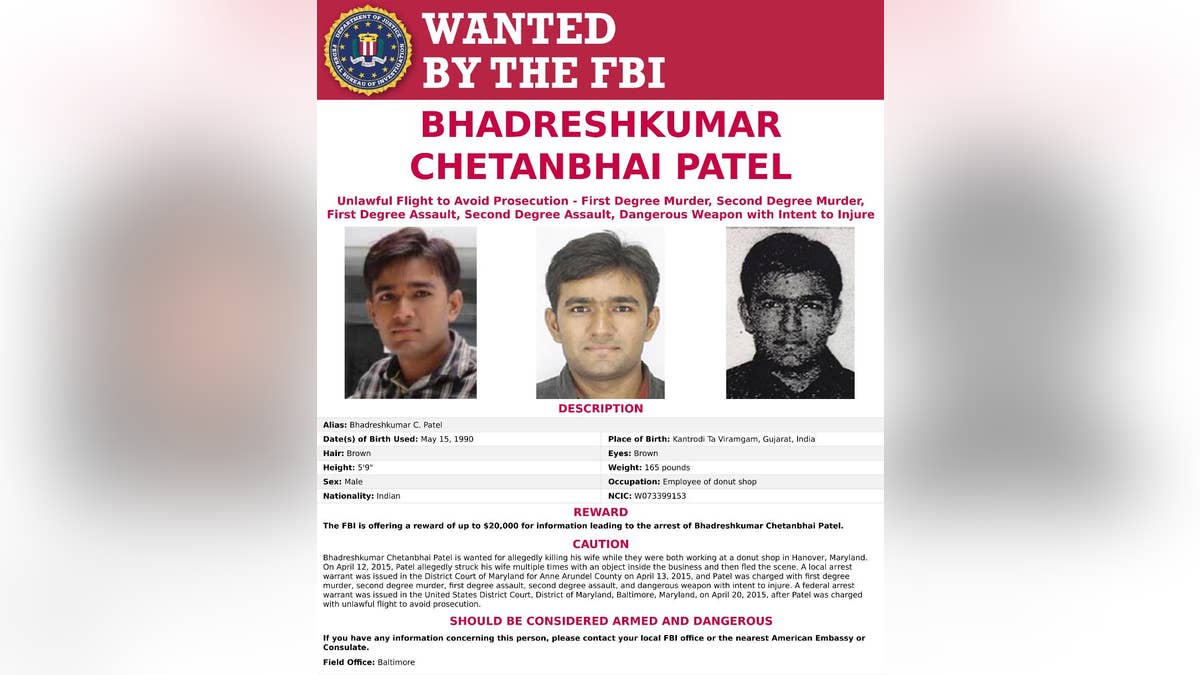 HANOVER, Md. – The FBI is adding a man wanted in his wife's stabbing death at the Dunkin' Donuts shop where they worked to its "Most Wanted" list.
The FBI announced Tuesday that 27-year-old Bhadreshkumar Patel is now one of its "Ten Most Wanted Fugitives," with a reward of up to $100,000 for information leading to his arrest.
Patel is charged with murder in the 2015 slaying of 21-year-old Palak Patel, in a back room of the shop in Hanover, Maryland. He was last seen in New Jersey, taking a hotel shuttle to Newark Penn Station.
Investigators theorize that Palak Patel wanted to return to India, but her husband didn't. They believe he could be with relatives in the United States or that he fled to Canada or India.