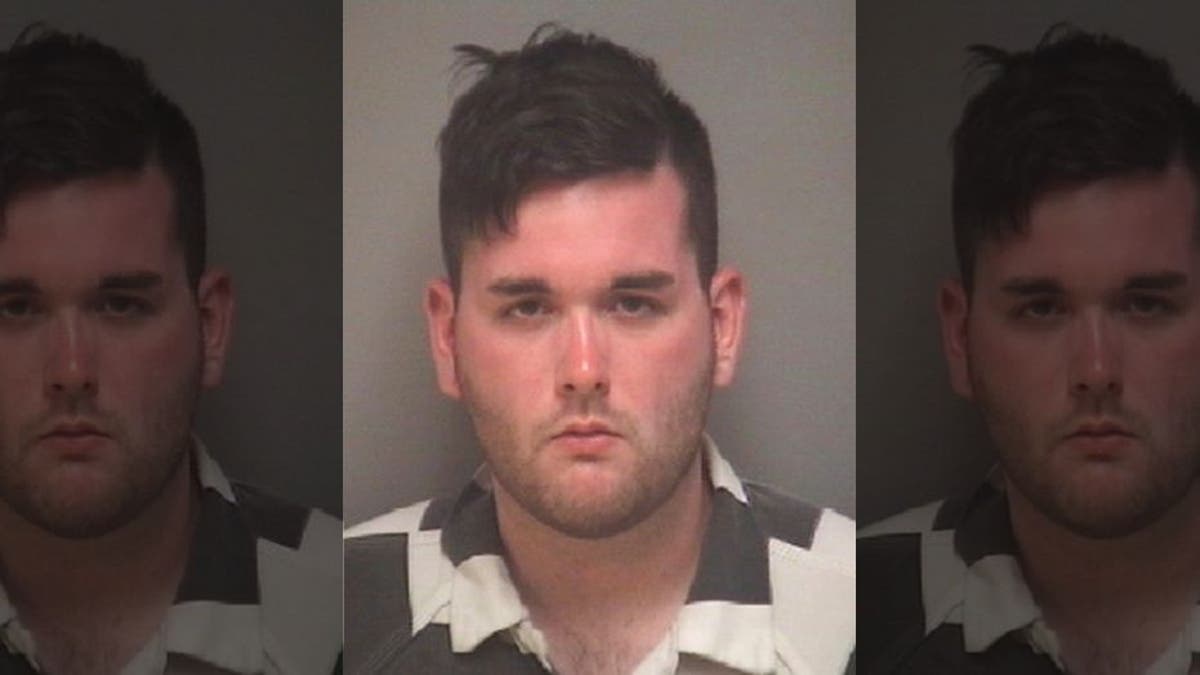 An Ohio man accused of killing a woman by plowing his car into a crowd of protesters in Charlottesville, Va., during the summer now faces a first-degree murder charge.
James Alex Fields, 20, appeared in court for a preliminary hearing Thursday, where Charlottesville General District Judge Robert Downer Jr. agreed to prosecutors' request to upgrade the second-degree murder charge that Fields previously faced.
All other charges against Fields were also certified to proceed. The case will now be presented to a grand jury for a possible indictment.
Fields is accused of killing 32-year-old Heather Heyer and injuring dozens more after he allegedly rammed his car into a crowd of counterprotesters Aug. 12 during the Unite the Right rally that erupted into utter chaos and violence.
A white supremacist group was protesting the city's decision to remove a statute of Confederate Gen. Robert E. Lee from a local park. The protest also attracted counter-demonstrators.
Two Virginia state troopers, who were working with law enforcement to help monitor the protests, were also killed that day when their helicopter crashed.
Fields, who was described by a former teacher as having a keen interest in Nazi Germany and Adolf Hitler, quietly sat in a striped jumpsuit with his hands cuffed during Thursday's hearing.
His attorney, Denise Lunsford, did not present evidence or make any arguments at the hearing. However, she cross-examined Charlottesville Police Det. Steven Young, asking him if searches of Fields' computer, phone or social media revealed any evidence that he was part of Vanguard America or any other white nationalist group.
"No," Young replied.
Young, also testified that he was one of the first police officers to arrive on the scene, and that Fields seemed in shock and cried after learning that someone had died, the New York Post reported.
Aside from Heyer being killed, 35 other people were injured, including some who are now "wheelchair-bound," Young testified.
Just hours before the alleged attack, Fields was photographed with a shield bearing the emblem of Vanguard America, one of the hate groups that partook in the Charlottesville rallly. The group denied any association with Fields.
Derek Weimer, a former teacher of Fields, said that as a student, Fields was fascinated in high school with Nazism and idolized Adolf Hitler.
Officials at his Union, Ky., school singled out Fields for "deeply held, radical" convictions on race.
Earlier Thursday, the judge presided over preliminary hearings for three other men charged in relation to the August rally.
Richard Preston is accused of firing a gun, and Jacob Goodwin and Alex Ramos are accused in an attack on a man in a downtown parking garage. All three cases will proceed to a grand jury.
Protesters outside the courthouse chanted, "Blood on your hands," as Jason Kessler, organizer of the August rally, walked into the building to attend the hearings, the New York Post reported.