Dramatic 911 call from woman who allegedly stabbed boyfriend with samurai sword is released: report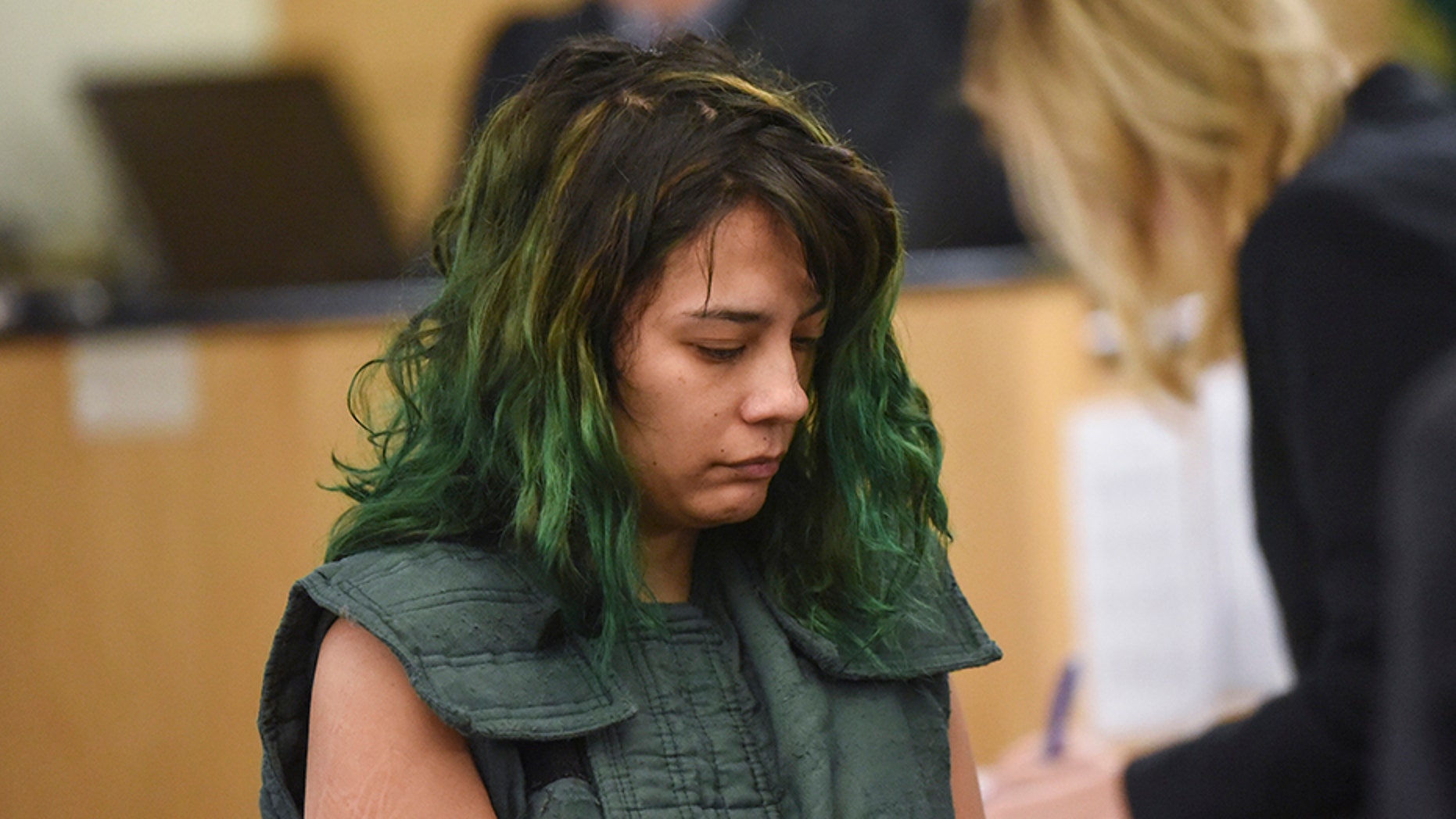 A Washington woman who authorities say stabbed her boyfriend with a samurai sword after he fell asleep made a desperate 911 call just moments after the stabbing, The Oregonian reported Monday.
"I just stabbed my boyfriend," Emily Javier reportedly told an emergency dispatcher. "I think he's dead. You need to hurry."
Alex Lovell was rushed to the hospital with multiple stab wounds. He is expected to survive, but it is unclear how much nerve and muscle damage he suffered or how many times he was stabbed, the report said.
The paper reported that the March 3 phone call was dramatic. The dispatcher reportedly asked Javier where she stabbed him.
"Everywhere! Everywhere!" Javier, who was sobbing, reportedly replied.
"Where is the knife?" the dispatcher then asked. Javier said, "I used a sword!"
The dispatcher, throughout the call, asked the woman if she can aid her injured boyfriend, but reportedly she refused, saying "There's too much blood!"
Javier, 30, had been plotting to kill the boyfriend for weeks after she found someone else's hair in the shower, sexually suggestive scratches on his back, and Tinder on his phone, police said.
She allegedly purchased a samurai sword from a shopping mall and hid his phone on the day of the attack so he could not call for help.
Authorities arrived shortly after the call and found the man with life-threatening injuries and bedroom walls splattered with blood, police said.
"I was trying to kill him," she allegedly told police.
Javier's bail was set at $350,000; she is to be arraigned on March 13.
Fox News' Paulina Dedaj and the Associated Press contributed to this report.