Doctors say Randy Travis heart condition likely related to family history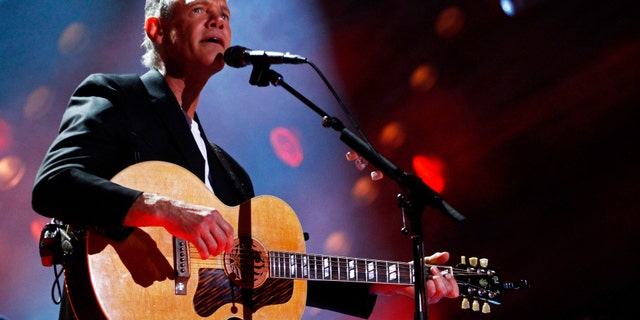 Doctors treating country superstar Randy Travis for a stroke suffered after congestive heart failure say he has a heart condition that is likely due to family history, and that it was not caused by drugs or alcohol.
Dr. Gary Erwin of The Heart Hospital Plano Baylor said in a statement that Travis has stabilized and is now breathing spontaneously with the help of a ventilator. He also said Travis is no longer using any mechanical devices that help support his heart.
Erwin's colleague, Dr. Michael Mack, said Travis has been diagnosed with idiopathic cardiomyopathy, meaning he has scarring of the heart muscle that causes his heart to weaken and fail to support his circulation.
Mack said images of Travis' heart showed, "this is not the appearance of either drugs or alcohol causing the heart condition."
The 54-year-od singer has been hospitalized since July 7 after suffering congestive heart failure due to a viral illness.
Travis suffered the stroke Wednesday night and doctors performed surgery to relieve pressure on his brain.
A hospital statement said the "Three Wooden Crosses" singer is resting comfortably and that his family continues to ask for prayers and support.
The Grammy Award-winning singer has been surrounded by family and friends while hospitalized.
The Associated Press contributed to this report