Dismembered body found scattered in New York City park ID'd as 26-year-old woman, police say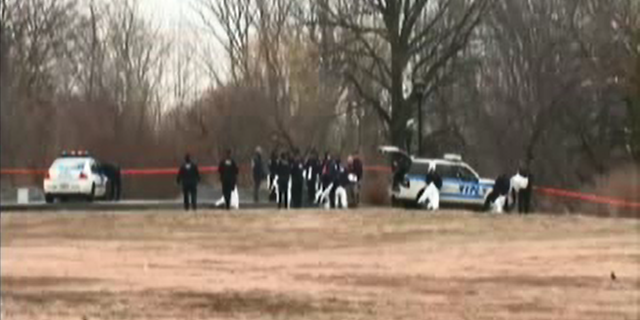 NEWYou can now listen to Fox News articles!
The dismembered torso and limbs found scattered in a New York City park this week were identified as belonging to a 26-year-old woman who lived nearby, police said Wednesday.
The remains of Brandy Odom were found in Brooklyn's Canarsie Park around 6 p.m. Monday by a woman, Patricia Smith, who spotted a naked torso among a pile of leaves while she was walking her dog. She told ABC7NY she initially thought the body was a trash bag before she spotted the hair.
"I came back and looked closer, and it was the body of a female with her limbs removed," Smith said. "I ran away...It was extremely nerve-wracking. That was my first experience seeing something like that."
Odom's arms and legs were located in the park Tuesday, about a half-mile from where her torso was initially found. Police are investigating how and when Odom's body ended up in the park and what caused her death.
A source told the New York Daily News Odom's face was covered in bruises and her arms were severed at the elbows. Her legs were also cut off just below her buttocks, the report stated.
Odom lived in the housing project across the park where she was found dead.