Detroit judge refuses to force teachers back to school after 'sick-outs'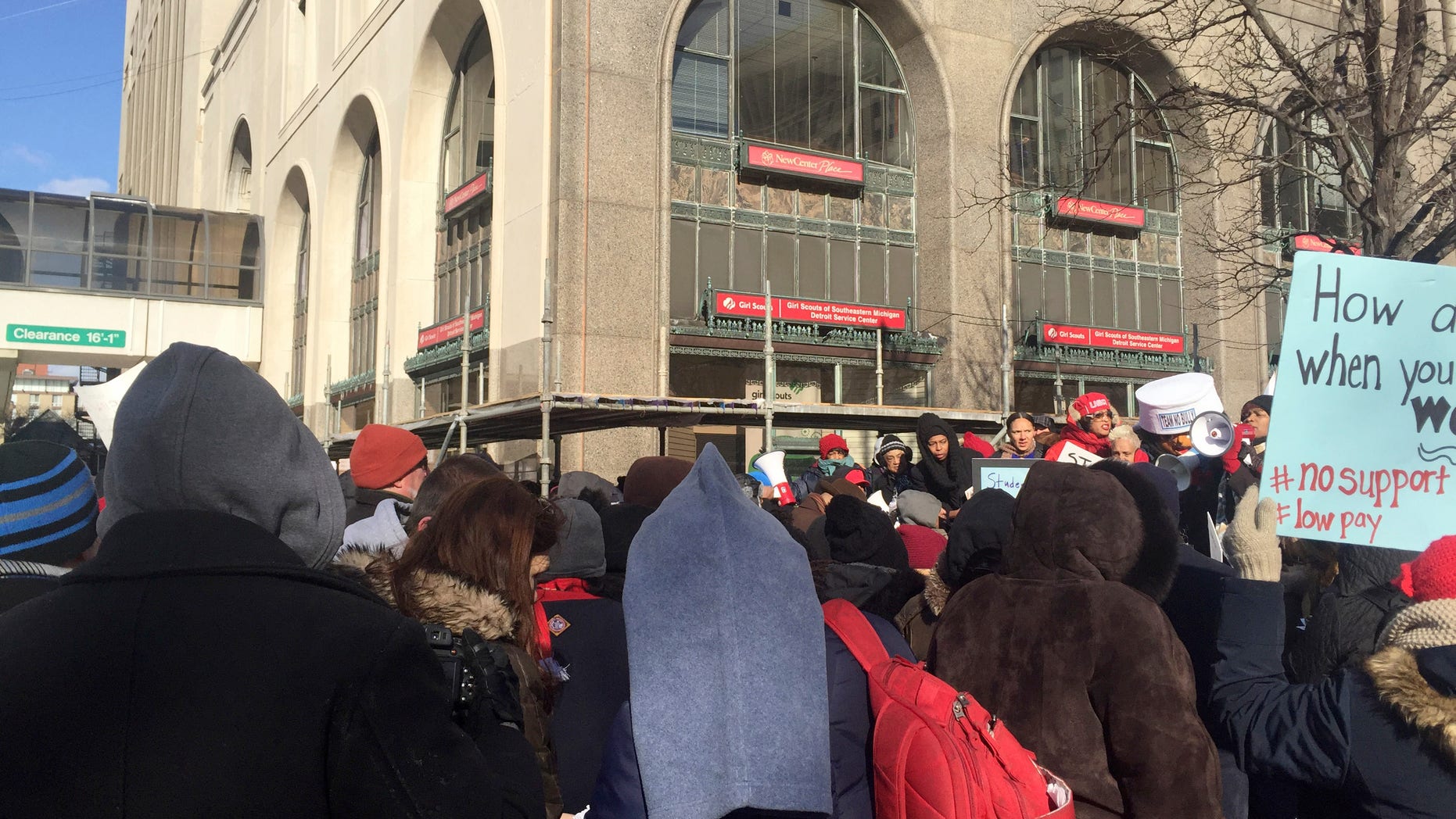 A Detroit judge on Monday denied a temporary restraining order requested by the city's school district that would force teachers to stop skipping school.
The judge said there's no proof the union or individual activists are behind the teacher absences, called sick-outs.
Action could still come later: A preliminary hearing in the case has been scheduled for Feb. 16.
Detroit Public Schools' Emergency Manager Darnell Earley said after the hearing that the district's "sole purpose is to get teachers back in the classroom." Teachers are upset over pay, class sizes, building conditions and Gov. Rick Snyder's plan to overhaul the district.
The district says two schools are closed Monday due to a high volume of teacher absences. Detroit has about 100 public schools and 46,000 students.
About 60 Detroit teachers protested outside court. Steve Conn, a teacher and activist, says the governor and the school district's emergency manager should be put on trial, not teachers.
The Associated Press contributed to this report.