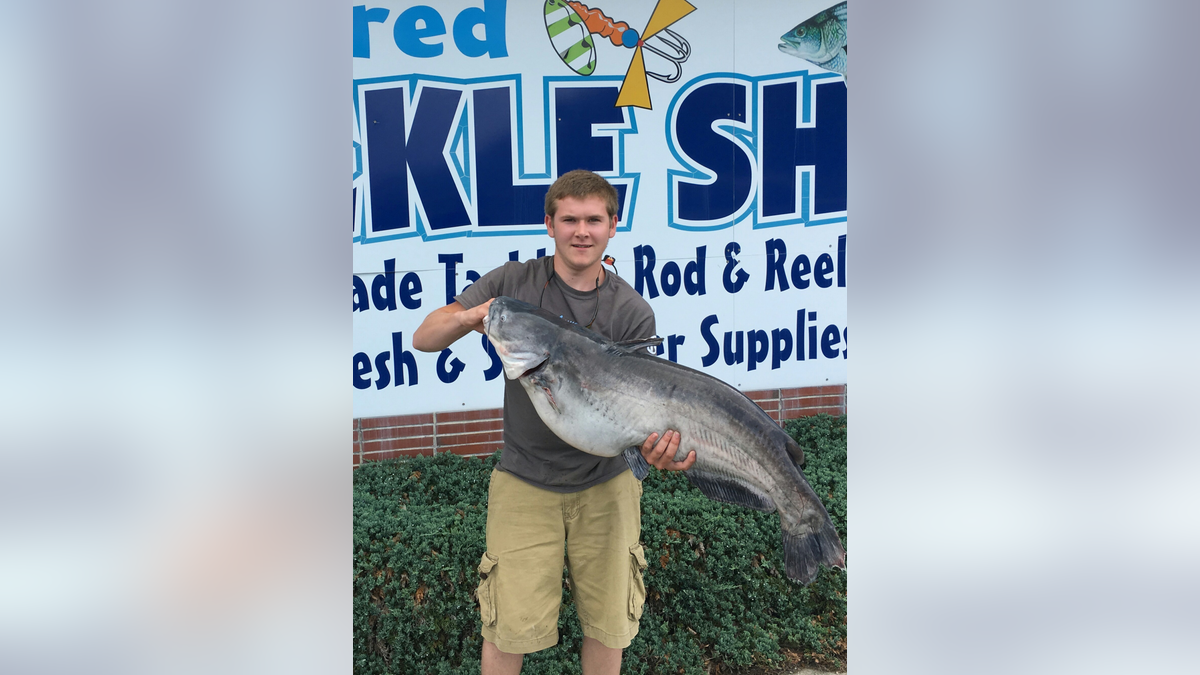 SEAFORD, Del. – A man has set a new Delaware state fishing record by landing a 36-pound, 3.2-ounce blue catfish.
Delaware fish and wildlife officials said Tuesday that Jordan Chelton of Harrington caught the fish on June 20 in the upper Nanticoke River in southwestern Delaware on a 12-pound test line with a chunk of Atlantic menhaden.
The fish was 38½ inches long and had a girth of 27½ inches.
The record catch was initially confirmed by a fish and wildlife police officer and verified at a Seaford tackle shop.
The previous state catfish record holder was Gavin Spicer, who caught a 25-pound, 5.6-ounce blue catfish from the Nanticoke just two months earlier.