Dealership boss created misery at workplace with flatulence, nipple pinching, lawsuit claims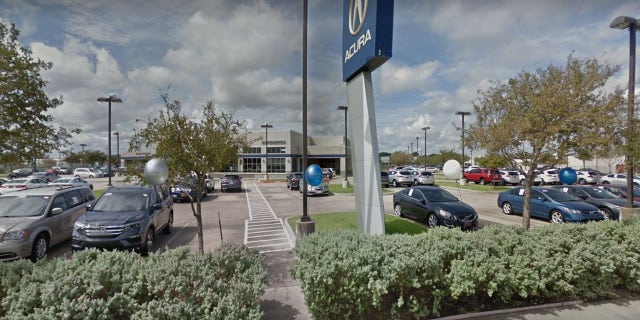 NEWYou can now listen to Fox News articles!
A Texas car salesman claims in a lawsuit that he's had to endure intentional flatulence and pinched nipples for over a year from his former boss.
Brett Bland filed the lawsuit against Jeremy Pratt and the dealership's parent company, CT Motors Inc., which operates AutoNation Acura Gulf Freeway in League City, Click 2 Houston reported Wednesday.
Bland accuses Pratt of inappropriate behavior in the workplace and making vulgar and rude comments toward him as well as creating a "sexually hostile environment" at work and online, the station reported.
"[Pratt] reinforced dominance over his subordinates by regularly entering their enclosed offices, intentionally passing gas, and then laughing as they were forced to breathe soiled air," Bland claims.
Pratt was fired from the dealership after he passed a flyer out at work suggesting that Bland was a sexual offender, Click 2 Houston reported, lawsuit documents.
Bland also accuses the dealership of retaliating against him because of Pratt's firing. Bland claimed that he was told he'd be fired if he failed to sell a certain amount of cars and that Pratt was allowed to hang around the facility even after he was fired.
It's unclear if Bland continues to work at the dealership.
"This is a pending legal matter on which we have no comment, other than to say that we previously investigated the matter several months ago and took appropriate action," AutoNation said in a statement to Click 2 Houston.
Bland is seeking damages, but it's unclear how much money he is seeking.