Deal settles prosecution of UCLA chemistry professor in lab fire death of researcher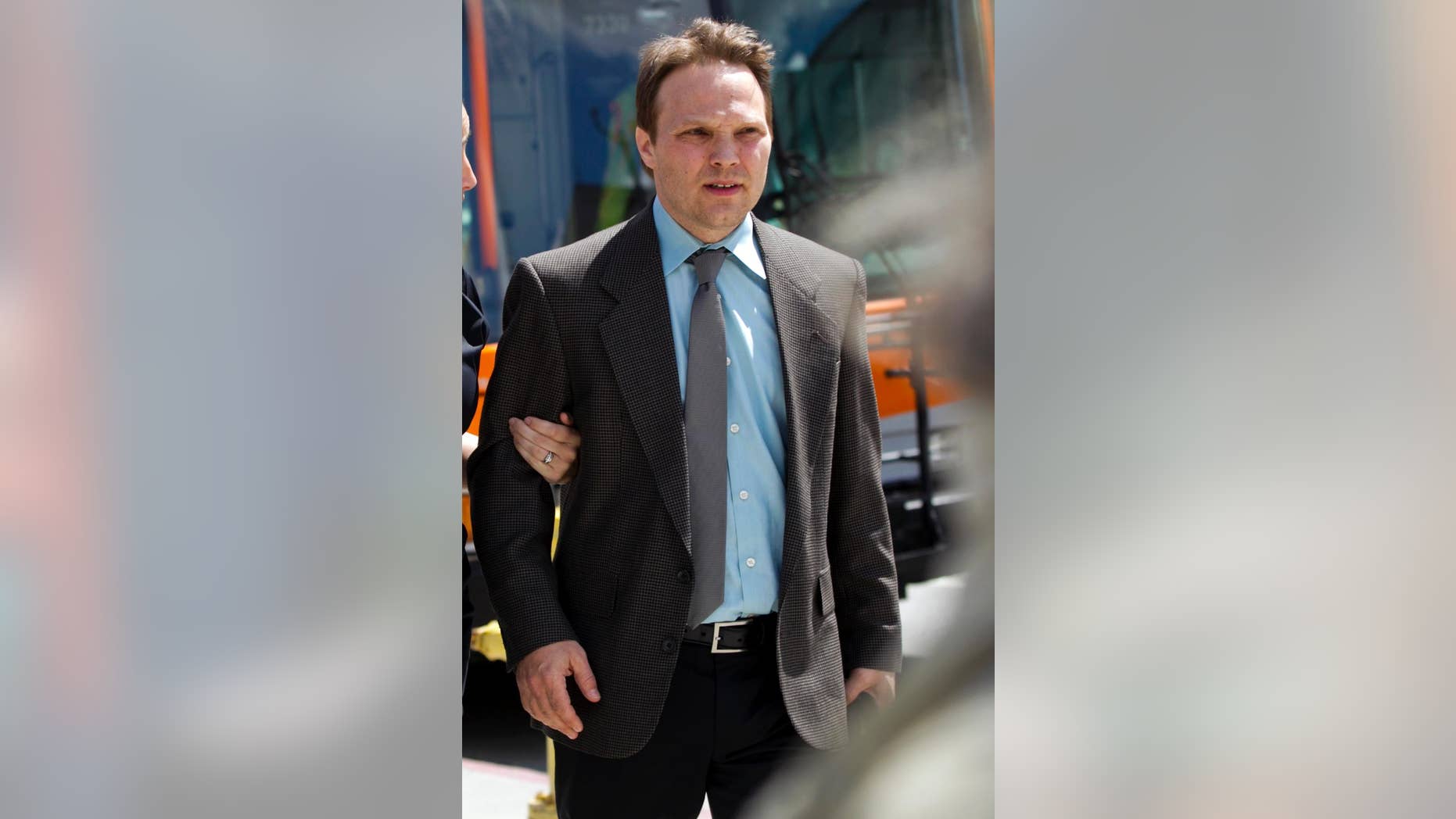 LOS ANGELES – A University of California, Los Angeles, chemistry professor agreed Friday to settle criminal charges from a fatal fire in his laboratory by preparing inner-city high school students for college chemistry, performing community service and paying a $10,000 fine.
The so-called deferred prosecution means felony charges remain pending until professor Patrick Harran, 44, completes the terms of the deal, including five years of teaching high school summer classes and 800 hours of service at a UCLA hospital or health service.
Harran had faced up to 4 1/2 years in prison if convicted in the Dec. 29, 2008, lab fire that killed research assistant Sheharbano "Sheri" Sangji. Sangji was transferring a chemical when it spilled, igniting on contact with the air. Sangji, 23, wasn't wearing a protective coat, and her sweater melted into her skin. She died 18 days later.
In a downtown courthouse Friday, Sangji's siblings opposed the settlement, saying Harran should face a trial or plea to the charges, City News Service reported.
Harran acknowledged in court that he was Sangji's direct supervisor and he was "ultimately responsible for the safety of personnel," the Los Angeles County district attorney's office said in a statement.
Harran's attorney, Thomas P. O'Brien, said his client feels "great remorse."
"Since the day of the accident until today, for the rest of his life, Patrick Harran is going to feel horrible about what happened to Sheri in his laboratory," O'Brien said.
The UC Board of Regents also faced three charges of violating safety standards causing death. Charges were dropped in July 2012 as part of a court-approved agreement in which the university vowed to institute corrective safety measures and fund a $500,000 scholarship in Sangji's name at UC Berkeley.
In May 2009, UCLA was also fined $32,000 by the California Division of Occupational Safety and Health after concluding that Sangji was not properly trained and should have been wearing a lab coat.
After Sangji's death, UCLA introduced more stringent lab inspections, handed out more fire-resistant lab coats and launched a Center for Laboratory Safety.
A spokesman for UCLA would not comment directly on Harran's settlement, but a statement posted Friday on the university's website said Harran and UCLA "agreed not to deny responsibility for the conditions under which the laboratory was operated at the time of the accident."