Crumbling captain's home is being dismantled ever so slowly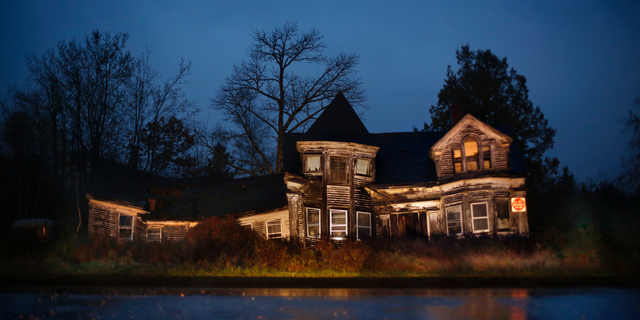 SEARSPORT, Maine – A crumbling gem of a home built by a sea captain is being dismantled in slow motion, so slowly that some people wonder whether Mother Nature will raze it before the owner completes the job.
Searsport officials told the owner of the 150-plus-year-old home to tear it down more than two years ago. The owner, Doug Brown, said he's complying with the demolition order at his own pace, dismantling the home piece by piece. He told the Bangor Daily News he's salvaging antiques and woodwork, including a cypress staircase.
Tourists and others on heavily traveled U.S. 1 have been watching the deterioration for years. The striking Victorian home has been vacant for more than two decades.
Capt. Joseph Loomis Park built the house in the 1860s.
These days, the home's sagging countenance, weathered clapboards, broken windows and overgrown shrubs contribute to the appearance of a haunted mansion.
It's popular with photographers and artists who marvel at the longevity of a structure that looks to be so fragile that it could be toppled by a gentle sea breeze.
Code enforcement officer Randy Hall said he's weary of the slow progress and is worried someone might get hurt trying to get too close to the building. He said he could ask town officials to knock down the condemned building, possibly in the fall.
"I've been patient," Hall said. "But I think it's close to time that we stepped in."