Crews continue to battle brush fires across South Florida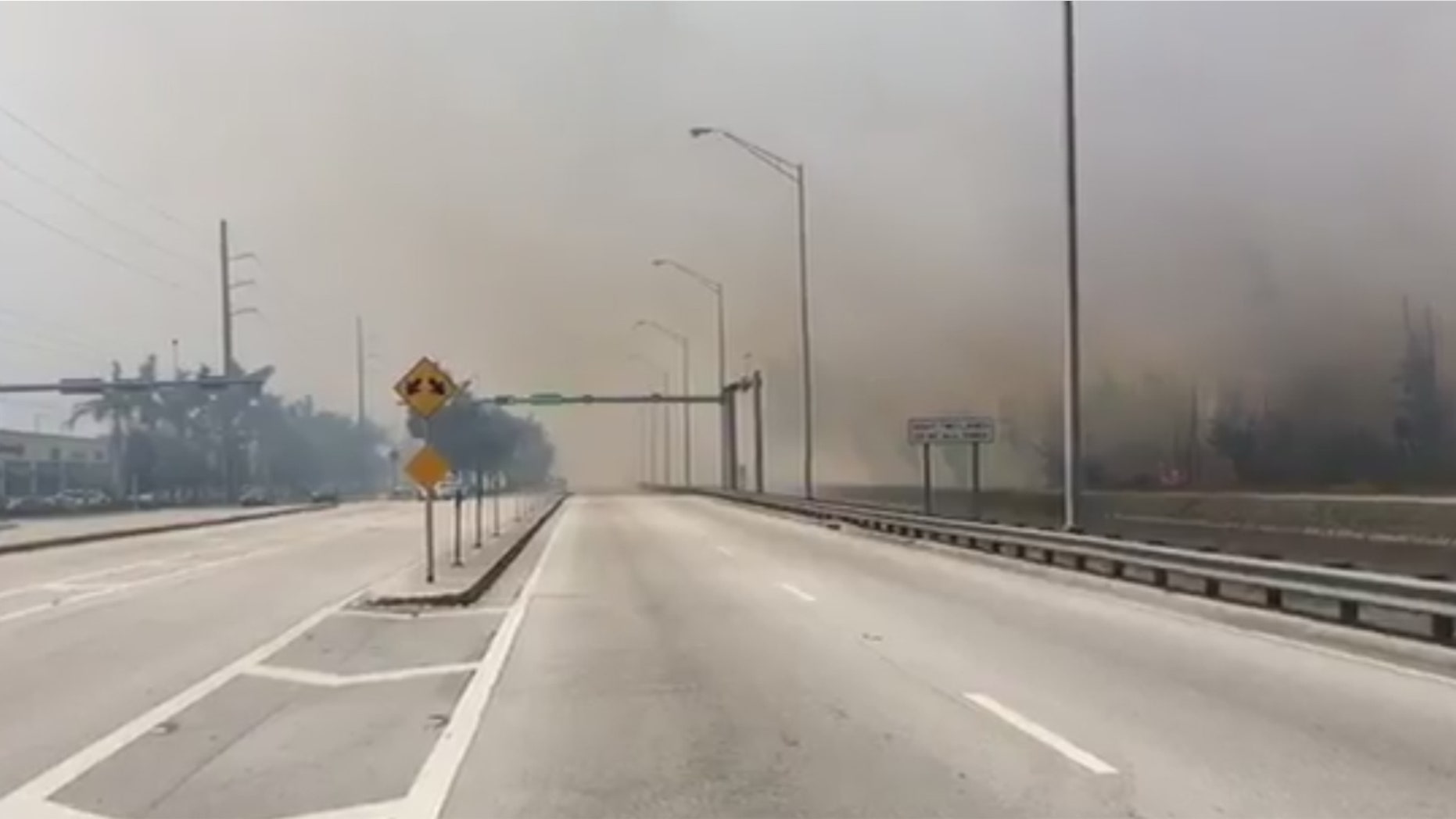 Crews continue to monitor a 670-acre fire that engulfed undeveloped land in both the north and south sides of Southwest Eighth Street in Southwest Miami-Dade, Sunday.
According to Miami-Dade Fire Rescue, Southwest Eighth Street, from 137th Avenue up to 177th Avenue, reopened to vehicular traffic, late Sunday night.
Due to smoke from #grassfire, expect low to no visibility in surrounding areas north and south of SW 8 St between SW 137 Ave and Krome Ave.

— MDFR (@MiamiDadeFire) March 5, 2017
According to the Florida Forest Service, beginning at around 1 p.m., the fire swept through Eighth Street from 137th Avenue all the way to Krome Avenue. At around 2 p.m., the fire jumped across Krome Avenue and was threatening surrounding structures. The fire eventually made its way all the way to Southwest 177th Street.
At 2 p.m., Sunday, a total of 12 fire rescue units were on the scene battling the fire.
At this point, the fire encompassed several square miles of undeveloped land. The land affected is composed of mostly grass and melaleuca trees.
Unfortunately, officials explained that the high winds were making the fire difficult to control. Peak gusts reached 40 MPH, Sunday afternoon.
"These high winds are making what we call 'spot fires," explained Florida Forest Service spokesperson Scott Peterich. "An amber will get up in the air, and under these dry conditions, when it lands, another fire starts."