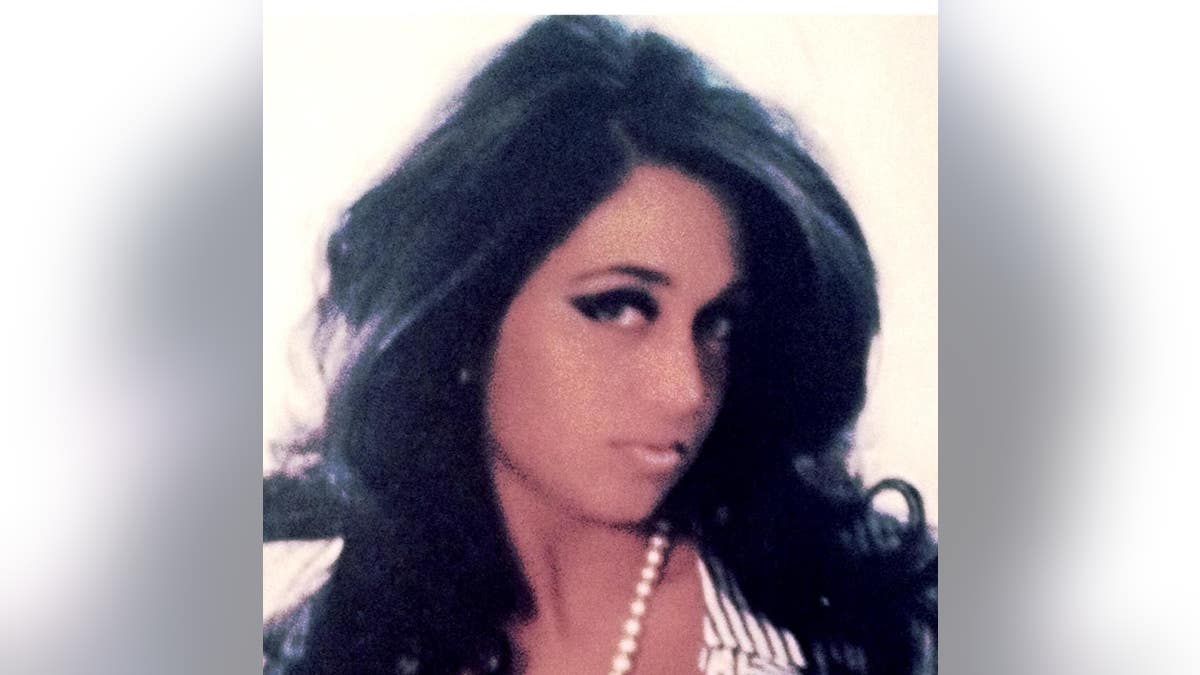 Police hunting for the person who gunned down a suspended Pennsylvania teacher are reportedly focusing on the teenage boy who was caught in a steamed-up car with the 33-year-old woman two years before she was shot to death on her mother's driveway.
Sheldon Jeter Jr., who was found in a vehicle with Rachael DelTondo when he was 17, is the subject of a search warrant applied for by Aliquippa Detective Capt. Ryan Pudik on May 14, court documents obtained by the Daily Mail and Beaver Countian show. Authorities are hoping to look through Jeter's cellphone, call records and geolocation data for clues as they search for who may have killed DelTondo on Sunday night.
The documents stated DelTondo and her friend, the daughter of Aliquippa Sgt. Kenneth Watkins, had picked up Tyrie Jeter, brother of Sheldon Jeter Jr., Sunday night and went to an ice cream shop before returning to DelTondo's home. The friend left to drop Jeter at home when DelTondo was hit by at least 10 bullets.
Text messages reportedly showed DelTondo's friend telling the 33-year-old to "go for a walk" and that she would pick her up after. DelTondo replied, "U serious? Haha" at 10:44 p.m. She was shot about 15 minutes later.
Police said Sheldon Jeter Jr. showed "no emotion" when he was informed DelTondo was dead, the report stated. Jeter told police he saw DelTondo at Circle K gas station with the sergeant's daughter. DelTondo told him at the time "they were going to get ice cream," according to the report.
Jeter reportedly said he went home for the night after dropping off two friends who were with him. He added that a woman, who he wouldn't identify, then picked him up and dropped him at his mother's house. His mother's boyfriend then reportedly dropped him off at Jeter's home at 10 p.m. -- however, police could not locate Jeter when reviewing surveillance video from the area.
Jeter showed officers text exchanges with DelTondo, the report stated. He last texted the teacher at 9:29 p.m., saying: "I wont go ok."
SUSPENDED PENNSYLVANIA SCHOOL TEACHER'S MURDER WAS 'A CRIME OF PASSION,' INVESTIGATORS SAY
The investigation into DelTondo's murder hadn't led to an arrest or a suspect description as of Thursday. Investigators said the former elementary school teacher likely knew her killer and her murder appeared to be a "crime of passion."
Frank Catroppa, the former fiancé of DelTondo, spoke out Wednesday in an attempt to clear his name after some speculated he could be a possible suspect. Catroppa, a prominent businessman in the town, was questioned by police Tuesday, his lawyer Stephen Colafella told KDKA.
"We wanted to be very, very clear publicly that Frank Catroppa has absolutely nothing whatsoever to do with what happened," Colafella said. "And it's important to him, and it's important to his family that the public knows that."
Catroppa said he and DelTondo were together for eight years before they called off their engagement.
"[The police] appeared very satisfied about what we told them," said Colafella. "We provided alibi information that they were able to verify, so that's all we can really do."
A few months before she broke up with Catroppa, DelTondo was caught in a steamed-up parked car in February 2016 with an underage student who the former elementary school teacher claimed was just a friend who she was consoling. Catroppa said the breakup had nothing to do with the incident.
"The ending of the relationship had nothing whatsoever to do with the circumstances surrounding the investigation of her being in the car with a student or any of that," Colafella said. "That sort of played out later."
The former elementary school teacher was placed on paid suspension in October 2017 after Pennsylvania Cyber officials received an email from an anonymous sender that included the police report filed about DelTondo and the underage student, Brian Hayden, Pennsylvania Cyber's CEO, told Fox News. Hayden said the student did not attend the online public school.
The incident wasn't initially reported to the school, but became public when the police report and other documents marked "for official use only" were leaked to the school and media outlets, the Pittsburgh Gazette reported.
SUSPENDED PENNSYLVANIA SCHOOL TEACHER SHOT DEAD ON MOM'S DRIVEWAY ON MOTHER'S DAY, POLICE SAY
John Paul, founder of Beaver Countian, told Fox News after the sensitive information leaked, DelTondo approached him saying she received "anonymous death threats that caused her to be fearful."
"Similar death threats were left on her parents' answering machine. DelTondo contacted authorities to make a complaint. She said it took four days for an officer to contact her back to make a report," Paul said.