Cops: Female teacher, 32, caught with special education student while awaiting trial for electrical room sex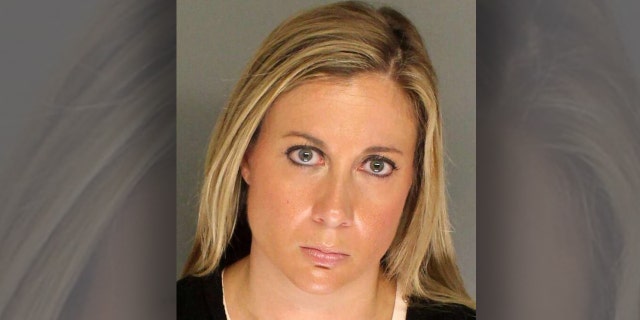 A former special education teacher accused of having sex with two male students was awaiting her trial when she was caught by police with one of her alleged victims, authorities said.
Laura Ramos, 32, who resigned from her position at Central High School in Bridgeport, Connecticut, was charged with two counts of second-degree sexual assault last year after police said she admitted to having sex with one of her 18-year-old special education students "a handful of times." She was later hit with another sexual assault charge after police said she had a relationship with another student.
Ramos was ordered not to have contact with her alleged victims and was freed on $50,000 bond. But when police pulled over Ramos on June 22 for using her cellphone while driving, one of her alleged victims was in the vehicle, a violation of her bond conditions, FOX 61 reported.
Ramos was charged with distracted driving and criminal violation of a protective order.
"Honestly, what is going on here?" Superior Court Judge Robert Devlin asked Ramos during the hearing, the New York Post reported. "You were going to the beach with a boy who was a subject of your case. That is completely reckless."
She spent an hour in jail after posting $250,000, the Connecticut Post reported.
Police said Ramos complained to one of the students that her now-divorced husband didn't want to have sex with her. Later, the two met up at a restaurant and had sex in the electrical room. The teen told police Ramos texted him after saying it was the best sex she'd ever had.
Her case is pending in New London Superior Court. Meanwhile, authorities are investigating if Ramos had sexual contact with other students.