Cops bust serial bank robbery suspect known as 'Beardo'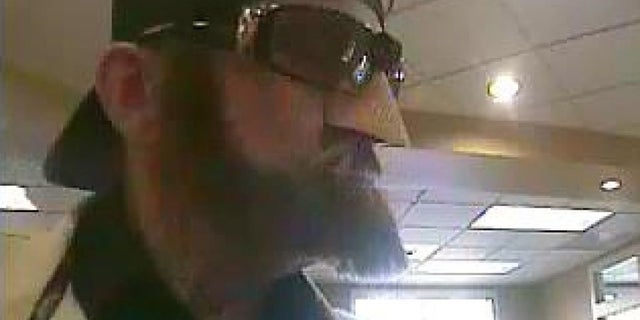 NEWYou can now listen to Fox News articles!
Police and the FBI said Friday they finally caught a man suspected of robbing as many as seven banks in the Seattle area, always wearing a fake beard.
His name: Christian N. Franzwa. Cops nicknamed him "Beardo."
The robberies unfolded at banks in Everett between June and December, investigators say. In addition to the fake beard, the suspect always wore a nose covering and glasses, Q13 Fox reported.
Franzwa, 57, would typically flash a gun or suggest that he was holding one before demanding cash from a teller, police say.
After launching a surveillance operation, investigators said they caught him Friday morning near one of the banks he'd previously robbed, the Seattle Post-Intelligencer reports.
Cops did not say exactly how much money he stole. He was booked on seven counts of first-degree robbery.